Request Demo
Drop us your details we will get back to you soon!
How do SPM Tools Simplify the Duties of a Sales Manager?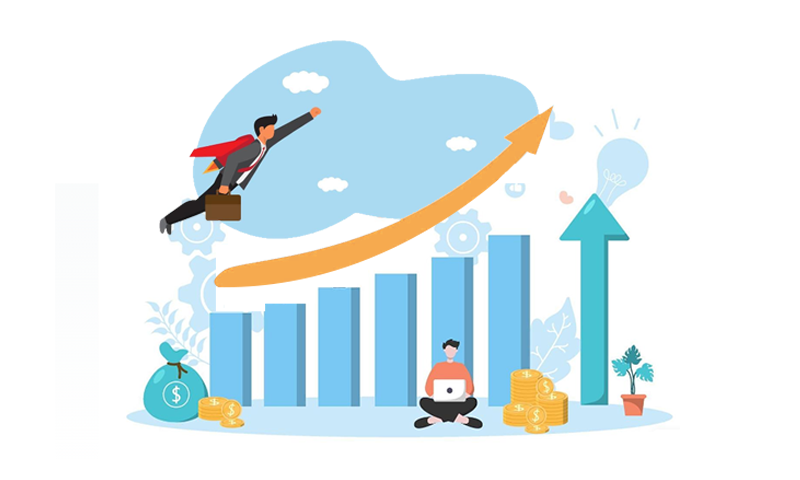 For an organization to maintain systematic functions, the need for an experienced sales manager is extremely crucial for your sales team to be productive. The willpower, skillsets and energy of a well-trained sales manager can create huge changes. Definitely, being the leader of sales team consumes lots of energy, leading to stressful decisions and task management. Upon handling operations under severe stress, the productivity factor will be negatively impacted and you will lose excellent opportunities! How do we support the leading officials as they organize their duties? The best solution is an insightful sales performance management tool.
By delivering them a resourceful sales performance management tool, you will do great good for your sales managers by gifting them the best tech support. By using a powerful sales performance management tool, sales operations can be handled with ease, loyal clientele can be established, and field sales will be perfectly in control. Let us now have a look at the features that help managers work smoothly;
Instant communication and collaborative facilities
Rapid tracking of operations
The fast data transfer is super effective
Effortless task management and analysis
Instant Communication & Collaborative Strategies
For the effective and better management of sales operations, sales managers need to sustain a healthy relationship with the entire sales team. By working with a sales performance management tool, you will be able to assure better communication and collaborative strategies. You may sync your web application with that of the mobile application so that you get access to excellent connectivity with your entire sales team. This way, the managers could easily convey their remarks and messages among the peer groups as well as other employees, most effectively, leading to the much-desired productivity boost.
Rapid Sales Tracking & Operation Updates
With the aid of real-time tracking features provided by a powerful sales management tool, sales managers can keep a check on the ongoing operations and the activity status of their field employees. The feature helps them access the current activity status of field employees, including their live location as well as the progress of their field tasks. This way, the sales managers shall have a thorough and detailed analysis of the performance quality of their workforce. By maintaining good connectivity, the sales activity management will remain polished and lead to saving lots of energy and time, along with preventing unnecessary operational costs.
Rapid & Efficient Transfer of Data
A sales performance management tool helps you immensely with lead management and sales handling, most effortlessly and uniquely. SPM makes sure that data is delivered at accurate timings with great precision, leading to much better management of sales and customer-related operations. A centralized portal secures the to z data which the sales teams could avail no matter which location or time zone they are at. And all you need to do is a couple of taps.
Best Task Management & Analysis Features
To sustain your business, it is very important to manage your targets with great care. Therefore, sales managers must be cautious to meet the monthly quotas at suitable times. You can now forget about unexpected delays and mishaps when it comes to managing your targets! Upon organizing with your sales management tool, the tasks and targets will get assigned to suitable employees, and where they punctually update the current status at the digitized central location for the best management of targets. You may enquire to your employees if they fail to meet the assigned targets to provide them instant assistance for gathering the aimed quota.
To control the sales operations most effectively, the best method is to adopt the services of a sales performance management tool. This way, you can provide instant control and support to your employees for the best productivity boost. As a centralized portal acts as the key source of all operations, the targets and duties will be ticked off with much ease. The operations will be well monitored from start to end, leading to a sales experience that is perfectly streamlined!