Request Demo
Drop us your details we will get back to you soon!
How CRM triggers sales in the banking business?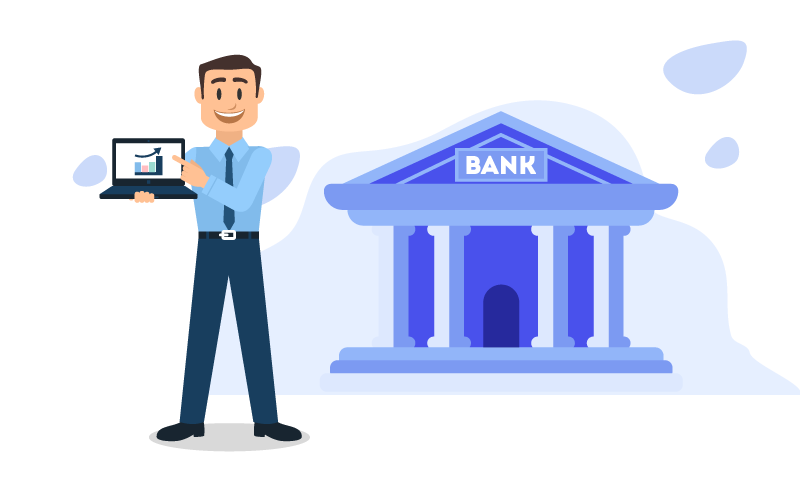 The banking sector is a unique business industry, and it faces challenges in meeting customer expectations in this digital world. In the financial business industry, it is not easy to create products and services for the customers. The survival of banking business sectors depends on the level of customer satisfaction, and the banking sector needs to give them the best. You have to offer customers ever best financial plans and services. In this information era, it is quite possible for you. Your customers are always wanted proactive insights, goal-based planning, and personalized benefits. In this scenario, implementing productive sales tracking software can help you seamlessly and effortlessly stay alive in the competitive landscape.
Hence, CRM software is not an option for the banking sector, but it is crucial to achieving business success. Great CRM software can take away the stress of executing business tasks as its feature enables businesses to systematize all business functions. The support of CRM software for businesses is lucrative, and you can close more deals and provide better customer service throughout the sales journey. Here are some of the benefits that CRM provides banking businesses to flourish in the corresponding industry.
It can help you personalize your services at a scale.
CRM in the banking sector helps you balance a healthy relationship with the customer offering personalized services on a large scale. With the help of entire customer information at the central database, sales executives can design the right choices to meet their expectations in financial dealings. If you win by serving the customers with the right choices, you can achieve more reliable business opportunities as happy customers are the best marketers of all time.
It can increase employee productivity.
CRM in the banking sector provides plenty of features that enable business executives to eliminate tedious tasks such as data entry, excel sheet management, and many more. They can instantly access information from the central location for completing business tasks. Proper route plans, automation of repetitive business tasks, personal journey plans, auto-notifications, and attendance management are some of the advanced features of sales tracking software. All these can ease the difficulties of managing business activities from the side of sales executives. Proper assistance and support empower employees and increases their productivity.
It can manage business data at a unified location.
Cloud-based banking CRM software collects and arranges business details at a central location that is retrievable for all employees of a banking firm. Easy access to business data can speeds up business activities for improved productivity and sales.
It can help you increase the conversion rate.
The Banking CRM system is the best business tool for capturing new leads from various sources. Once you catch the leads, you can do follow-up activities through the channel they prefer to develop communications. Set auto-responses, and engage with your leads at times, for establishing a challenging position in the market.
The advent of CRM in the banking sector helps financial institutions streamline the business for establishing a topmost position in the market. It helps you find new customers and to make a bond between them for an extended period. Get a customizable CRM for the banking sector as early as possible and conquer the greatest heights where you belong.