Request Demo
Drop us your details we will get back to you soon!
FMCG Sales Management Software; A Staple for Indian FMCG industry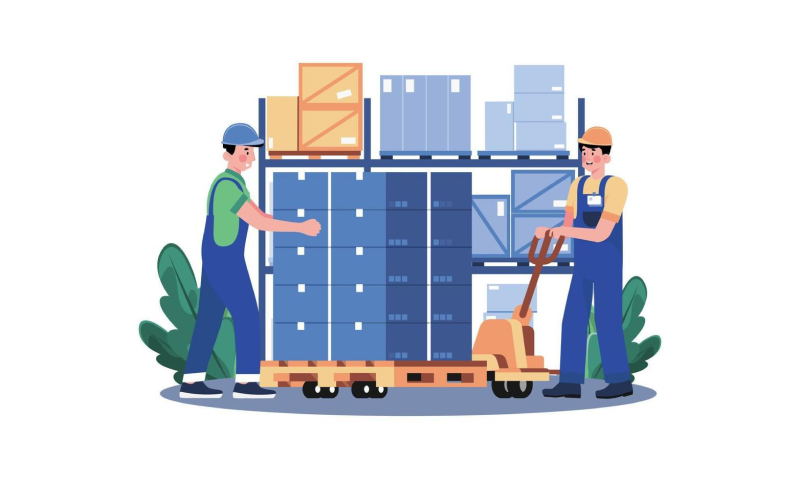 The FMCG market in India is buzzing with tons of brands aiming for their share. Operating with an FMCG sales tracking app has immense benefits for organizations and enterprises in this particular sector including a streamlined business experience. Let's now flip through the major reasons for opting for an FMCG sales app for FMCG enterprises in India;
Enhanced Sales Efficiency
From placing orders to managing the inventory, the FMCG sales app will brilliantly optimize your entire sales process on a real-time basis. Not only does it cut down the errors, but it also keeps the complete sales cycle systematized along with improving efficiency and helping the sales executives stay focused on customer based expansion and interactions.
Rapid Business Insights
With the utilization of smart FMCG sales management software, your enterprise shall receive updated information regarding inventory levels, customer preferences, sales performance and market trends. This important data allows enterprises to excel in decision-making skills together with the capturing of spot opportunities in sales, optimization of products, and prompt response to developments in market trends. It will lead to better effectiveness in sales and improved decision-making, thereby crafting the confidence you require!
Smart Route Plans
With an effective tracking application for your FMCG business sales, you will achieve efficient sales network management with its smart features. Through the route optimization provisions available in the app, your field reps will end up with the best routes, thereby leading to less travel costs and duration. This way, you will achieve maximum coverage in your sales as well. With the benefits received from the app, your sales team shall make good use of the app's capabilities for improved sales.
Better Order Management
FMCG sales management software allows your field reps to take orders via mobile devices, leading to an effortless streamlined experience! It will avoid the tiring, time-killing paperwork along with improved customer satisfaction and order fulfillment. Your customers will also be guaranteed with promptness and accuracy.
Best Customer Care
To strengthen your client relations, the sales force can access customers' previous purchases, their complete profiles, and shopping preferences. As you get to stay on track with instant reminders and notifications, you will maximize customer loyalty as well as satisfaction levels, most effortlessly.
Advantage of Competitive Market Position
With the right FMCG sales tracking software, your company gets to maintain a competitive position in the constantly digitizing market! Working with software like that shall help you stay innovative, customer-centric, and efficient, thereby attracting interested customers and retailers with so much ease. Fastfokuz is a supremely user-friendly and Intuitive FMCG sales app that polishes your complete brand experience to make your retailer interactions fuss-free and effortless.
Best Management of Sales Teams
Upon operating with this software, the performance of your sales force can be monitored instantly along with studying their operations on a real-time basis. This way, your targets can be tracked, tabs can be kept on field reps' visits and appointments, feedback can be delivered instantly, and all the essential support can be also availed. This degree of oversight will keep the resource allocation optimized and the sales force motivated along with driving accountability.
As we conclude, we see that FMCG sales apps are packed with several advantages that consist of increased efficiency in sales, order, data Insights, sales force management, competitive advantage, and distribution management. These provisions shall attract more growth, keep the business processes streamlined, and support the organizations to stay updated and ahead in the current competitive market of the Indian FMCG industry.