Request Demo
Drop us your details we will get back to you soon!
FMCG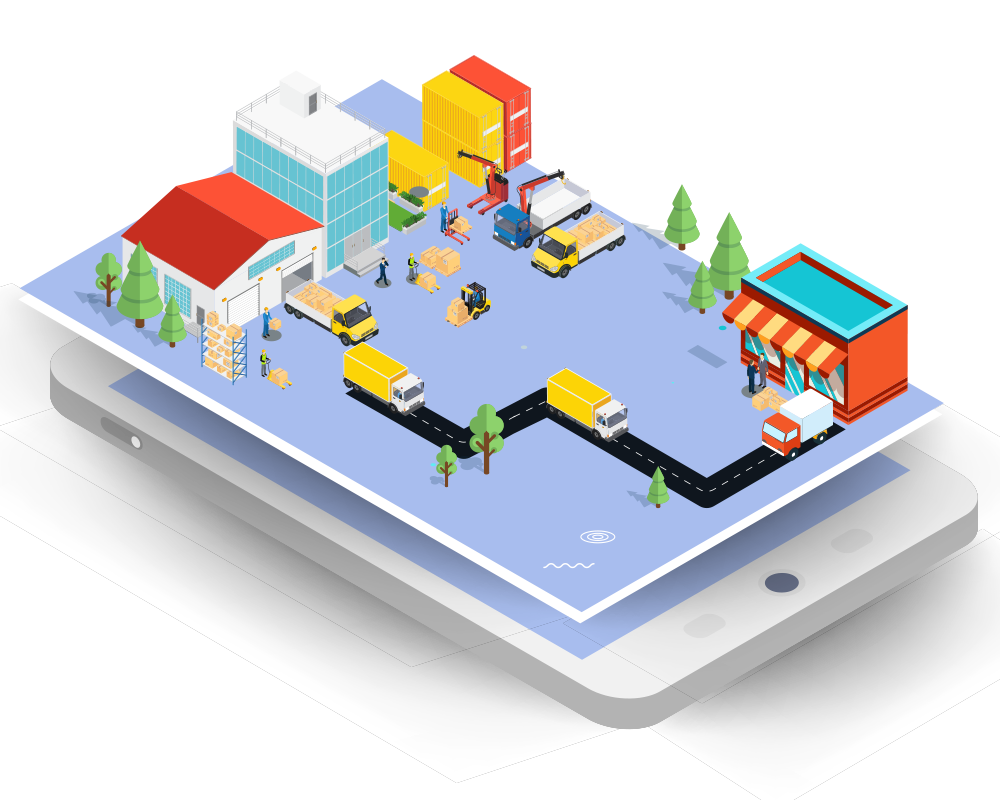 Why is an
FMCG sales app

important for your business ?

Struggling with disorganized order and distribution activities? Say bye to the old-fashioned calling and emailing order assignment strategies! Systematize, streamline and organize your order placement and distribution processes with a customized FMCG sales app. A perfectly customized FMCG sales app is all that you need to streamline your FMCG sales and distribution activities. A flawlessly implemented FMCG sales app empowers companies functioning with multiple distributors in managing sales, finance, inventory, orders, and sales team tracking all in one go.
What is Fastfokuz ?
Does your FMCG business deal with huge sales orders? Are you in the hunt for a system to help you systematize your confused sales and operations teams? Big or small, dealing with FMCG demands your team to be on their feet to streamline and stabilize primary and secondary targets and to ensure the smooth running of the network. Effective and customizable FMCG sales CRM is just and all that your team needs to rectify the bottlenecks and streamline your FMCG sales process. We understand your woes and so our team has come out with an effective FMCG sales app Fastfokuz – a combination of a web-based control panel and mobile-based application to streamline and organize streamline the sales process, manage orders, inventory, distribution, and payment in the FMCG sector.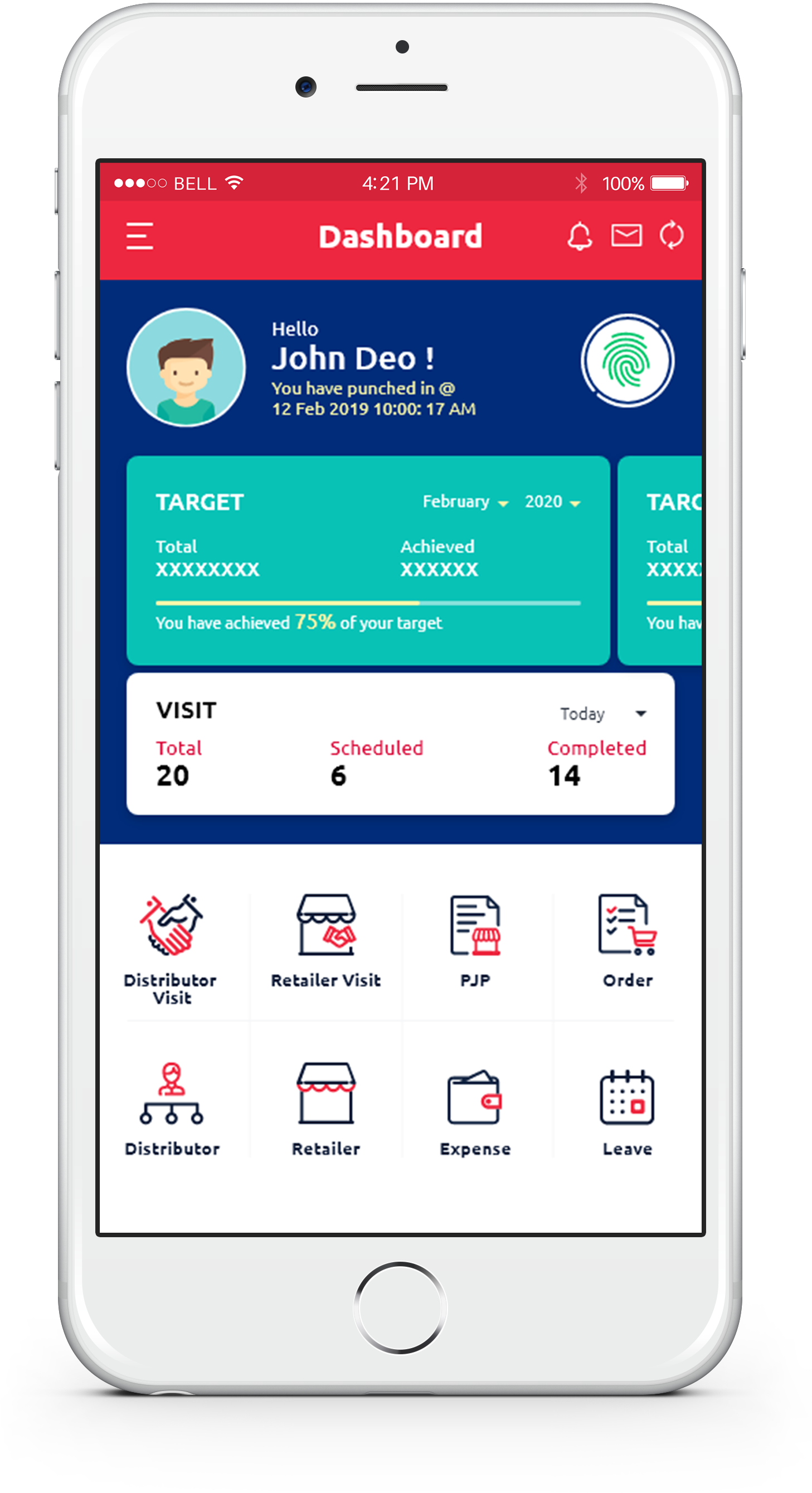 How Fastfokuz works ?
In a dense distribution network, it is certain for businesses to come across multiple issues from scattered databases to delayed distribution. Here is how Fastfokuz, a customizable FMCG sales app will be assisting in streamlining your business.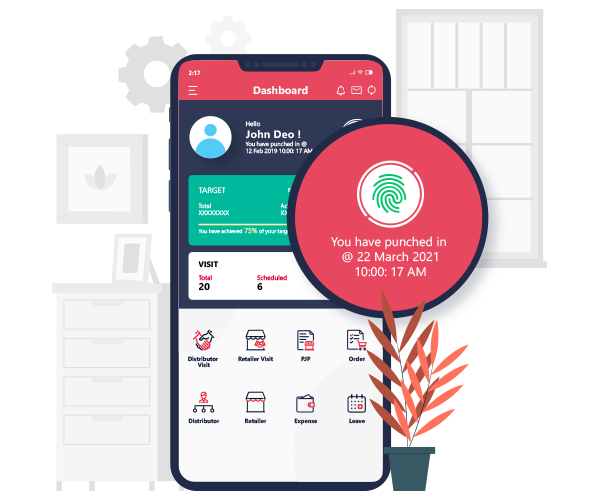 Single Tap Attendance Marking
With single tap attendance marking, executives can mark their attendance just with a single tap from their devices. Executives no longer need to their respective offices to mark their attendance. It can be done through their FMCG sales app - Fastfokuz. In unison, sales managers can also access and monitor the team's daily attendance from anywhere at any time.
Route Management
Managers can strategically plan, categorize and assign routes to the executives to cover a maximum number of shop visits in one go. Even the executives can select the route to reach out to the maximum extent of clients on the go. In short, executives can cut down unwanted delays by cutting down extra miles of drives.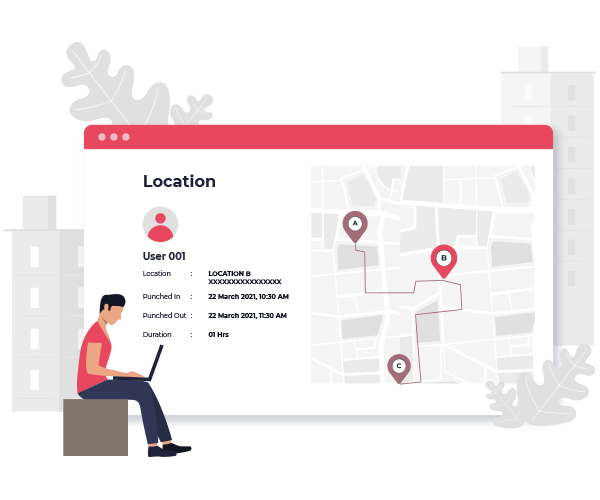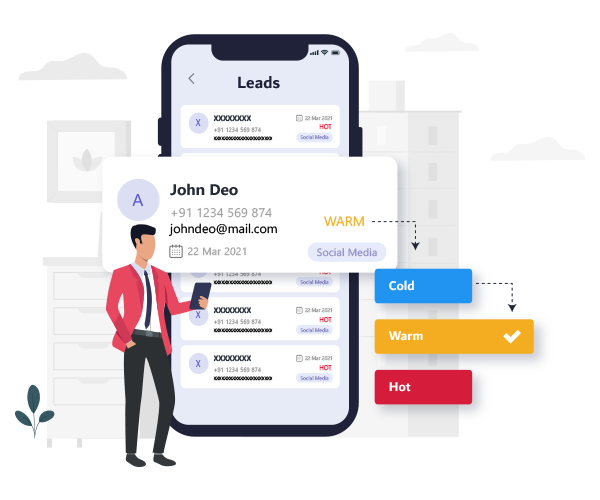 Real-Time Lead Status Updations
Tired of waiting for MIS reports from your sales team? Now, managers need not wait till the end of the day for a work status update from their field sales team. As the executives update their lead status in the FMCG sales app, managers get time-to-time updates of the activities on their web dashboard. So, the perfect combination of web dashboard and mobile application enables real-time status update of activities without the need of waiting day long for reports.
Takes Orders Over Device
Hinder inaccurate and duplicate orders! Make your order management seamless with a customized FMCG sales app. Empower your field executives to take orders over their mobile app, thereby making order placement error-free. The managers on the other hand get notified of these orders in real-time enabling them to proceed further with accurate data.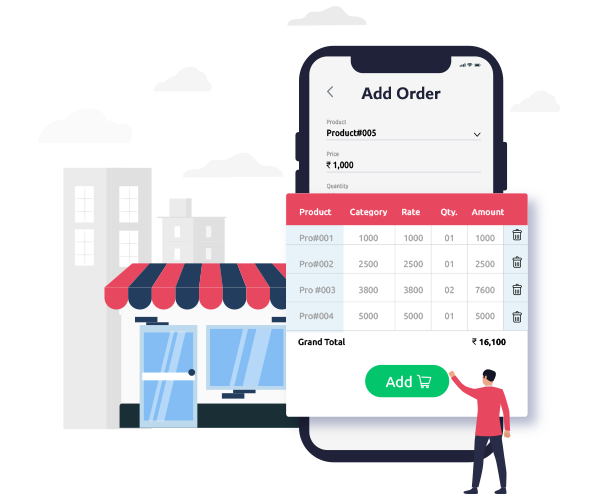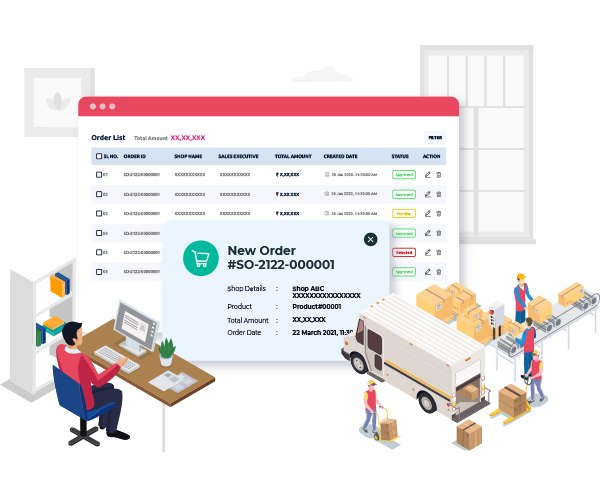 Instant Update & Dispatch
Make your order management instantaneous with your customized FMCG sales app! The real-time data update of orders to the central database enables the managers to deploy them to the processing station concurrently. This real-time association between field executives and the back office makes order processing and dispatch systematic, efficient, and instantaneous, thereby leaving no room for errors.
Cuts-Down Unwanted Delay
No more unwanted delays in order processing! From order placement to delivery, make the process systematic using a customized FMCG sales app. With every data updated in the central database, managers can directly access the order details and proceed with the distribution process without the need of waiting for the executives to return with orders taken for the day.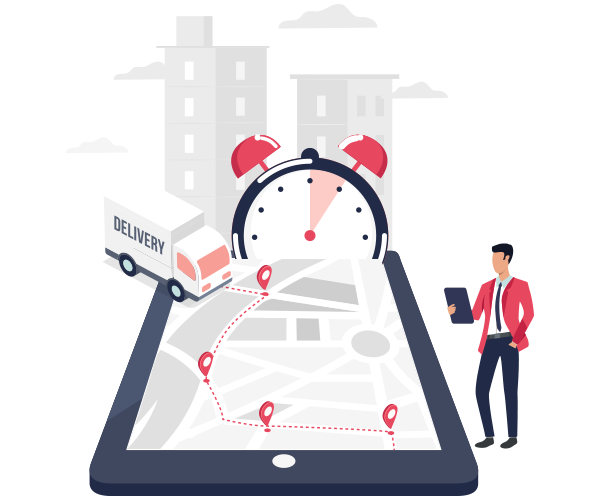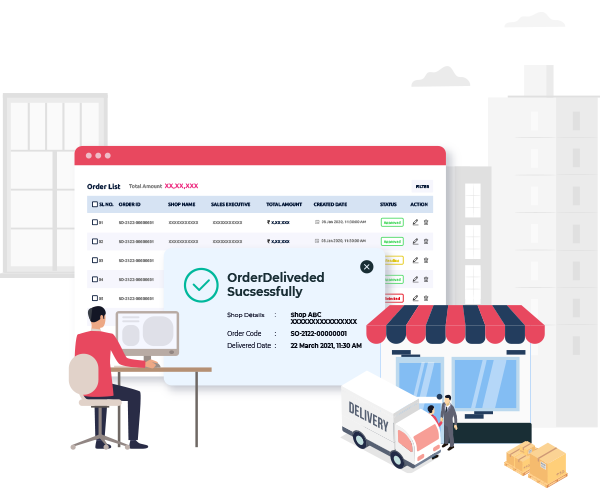 Timely Delivery & Status Update
The systematic and organized way of order placement and distribution encourages timely delivery of the products to the customers. Once the orders reach the targeted destinations, managers get updates of the same on the web dashboard. In short, the perfect combination of mobile application and web dashboard makes the process effective, efficient, and fast.
Other Features
Empower your sales teams with multiple easily configurable features
Capture Leads from Multiple Platform

Personal Journey Plan

Distributor Visits & Management

Targets Management

Stock Management

Expense Management

Leave Management

Real-Time Location Tracking

Automated Reports

Instant Notification
Capture Leads from Multiple Platform
Capture Leads from Multiple Platform
Still worried about losing potential leads to your competitors? Worry no more! Online or offline, irrespective of the platform, Fastfokuz, your highly customizable FMCG sales CRM enables you to capture distributors from multiple sources and helps reduce distributor leakage to zero. Be it through Facebook or web forms, all the lead requests placed will be directly updated in your customized FMCG sales app. This enables your team to instantly access lead data and helps proceed further before your competitor does.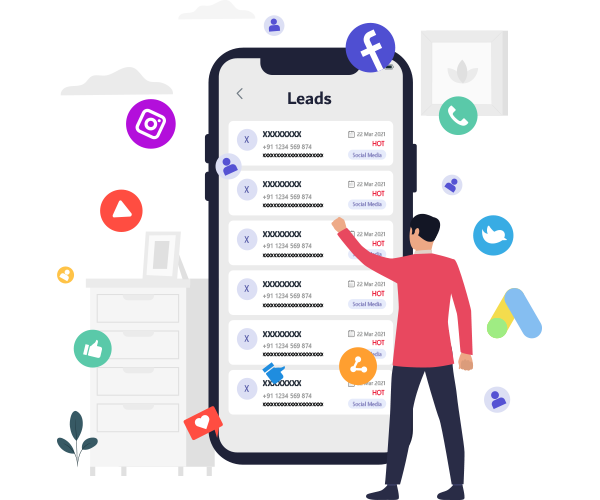 Personal Journey Plan
Personal Journey Plan
How systematized are the beat plans of your field sales team? Do you think well-organized journey plans can impact the performance of your team and business? Yes, it does, particularly in coordinating the field activities. Fastfokuz, your customizable FMCG sales app identifies the importance of a planned journey and empowers the managers and the field executives in creating personalized journey plans that work well and yield results. Through the PJP feature, managers can list down the assignments for the executives to perform in the upcoming days based on the priority level. Even the executives can choose the route and create PJPs that work well and cut down unnecessary travel time.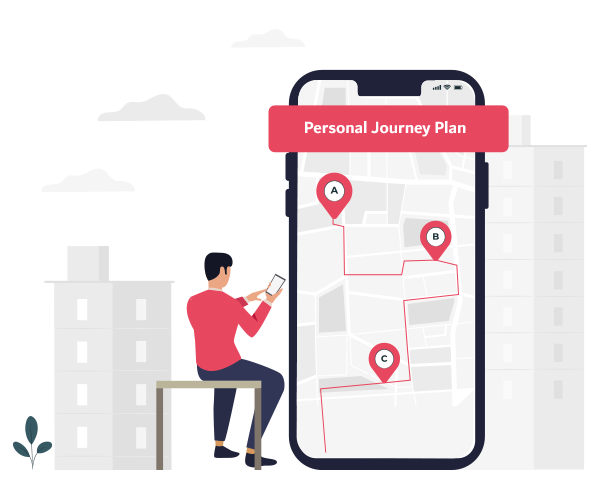 Distributor Visits & Management
Distributor Visits & Management
Does your business involve multiple distributors and sales activities? Fastfokuz, the FMCG sales app allows you to manage your distributors and functionalities through a unified platform. Wondering how? From marking the presence at the distributor's place to the collection of orders, payments, and feedback, everything can be done through this FMCG sales app. As the field executive updates the distributor visit details to the mobile application, the managers using the web dashboard receive all the updates in real-time.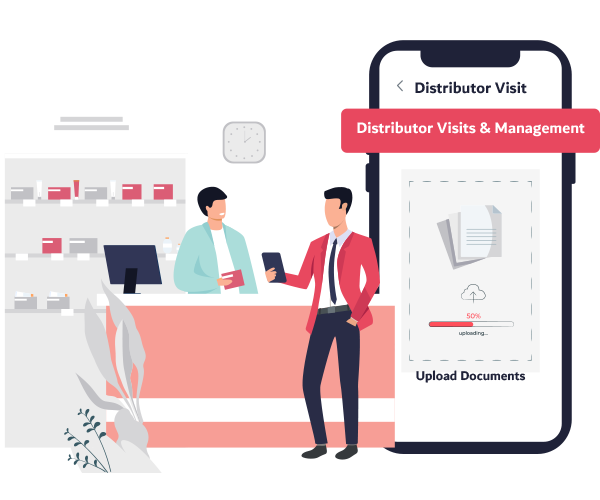 Targets Management
Targets Management
Assigning targets has become easy than ever. The target management feature of the Fastfokuz FMCG sales app enables managers to assign targets through the web application which will be updated to the executives in their mobile application. Vice versa, as the executives achieve their targets, managers can view the status and reports of the same through the web application. No more phone calls are required for target updates, managers can view them in real-time and reward the performers with transparency.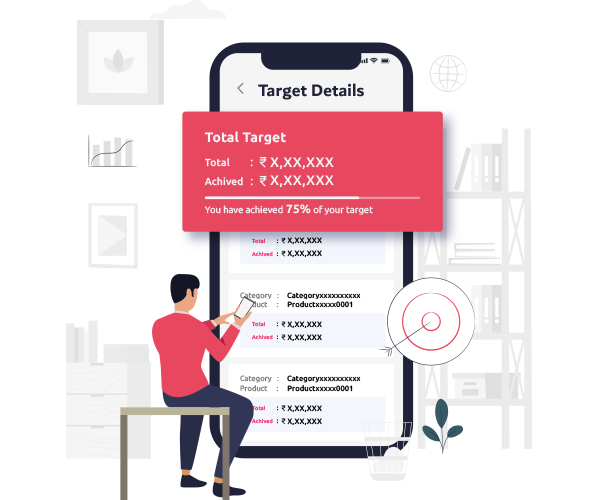 Stock Management
Stock Management
Has going out of stock become a regular concern in your business? Then go get the customized FMCG sales app that not just assists in stock management across multiple distributors but also notifies you as the stock reaches a threshold level. From manufacturing, selling to restocking all these associated activities can be tracked and managed across multiple distributors or dealers through a single platform. Get your customized version of Fastfokuz today!