Request Demo
Drop us your details we will get back to you soon!
Field Service Management Software |The Perfect Answer to All your Field Sales Dilemmas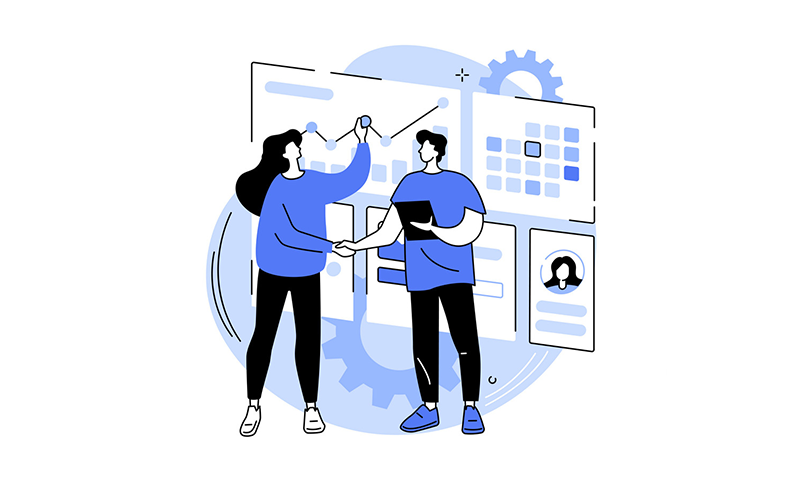 How do you define the productivity of your field service management and its current strategies? Are the present strategies effective in handling your operation and repetitive task automation? You must require effective collaboration and communication strategies to fulfill your tasks. As observed in various organizations, field sales operation dealings are not getting enough attention and care as the companies lack effective business tools for the simultaneous management of office duties and field sales. This, in turn, leads to the loss of brilliant sales opportunities. You must implement well-suited field service management software for back-to-back sales operations management.
Through live location tracking of executives, studying the status of ongoing operations, and business insights evaluation, you can easily improve your sales as well as business productivity with the aid of field sales management software. You can handle your sales cycle happenings through this intelligent business strategy for a smooth and enjoyable business experience. Below listed are a few of the major challenges and solutions faced by businesses while managing field sales.
Activity Scheduling
Management of your sales activities is something that has to be attended to with care as it comes under the primary tasks. Upon failing to list the sales operations punctually, your sales performance will be adversely affected leading to unwanted delays. This might also result in manual errors, loss of brilliant sales opportunities, and task duplications. A sales performance management software shall efficiently manage all your operations. Your managers will be able to allocate various tasks to the most suited employees concerning their experience and skillsets upon operating with the software. This way, you will never skip or leave any pending targets and tasks as you can plan and direct the sales operations on the right path.
Handling Business Expenses
Field service management activities consist of many expenses that are connected with your operational status. If you lack suitable business tools, the execution of your operations will take much longer than expected. The excess sales expenses are caused by a lot of reasons that include inefficient sales journey planning, ineffective task dealings, unproductive sales routes, and manual data collection. The best remedy for all the above dilemmas is to start working with sales tracking software. The software is highly beneficial in planning your entire sales journey and spotting the most productive sales routes. To assure a streamlined business experience, the software will make sure to automate all the repetitive tasks. Also, the customer info is secured safely at a single centralized database, where it is handled most efficiently. This way, you can avoid unwanted business expenses. Field sales management software shall ensure that manual errors and unexpected delays are avoided. Back-to-back sales processes are well-regulated and avoid unnecessary business expenses.
Sales Operations Tracking
You will notice in your sales cycle dealings that all the operations remain connected and related to each other. While dealing with collaborations that are handled in real-time, most organizations had to suffer to prevent missing out on amazing sales opportunities. Sales activity tracking elements are made for beating the challenges faced in field sales. The managers shall get access to the live location status of their field employees. This way, better transparency is guaranteed during all the activities. The field reps could record their sign-in and sign-out during their daily field shifts through their mobile applications while on the field. When the field operations are live, the executives can easily keep in touch with the respective managers.
Salesfokuz is the ultimate solution to resolve all types of difficulties faced during field operations. The software is equipped with amazing features for managing your operations seamlessly. This way, your customers are blessed with amazing buying experiences. And you get to sustain your lead market position during a tough competition.