Request Demo
Drop us your details we will get back to you soon!
Field service management software- handle, manage and respond to after-sale complexities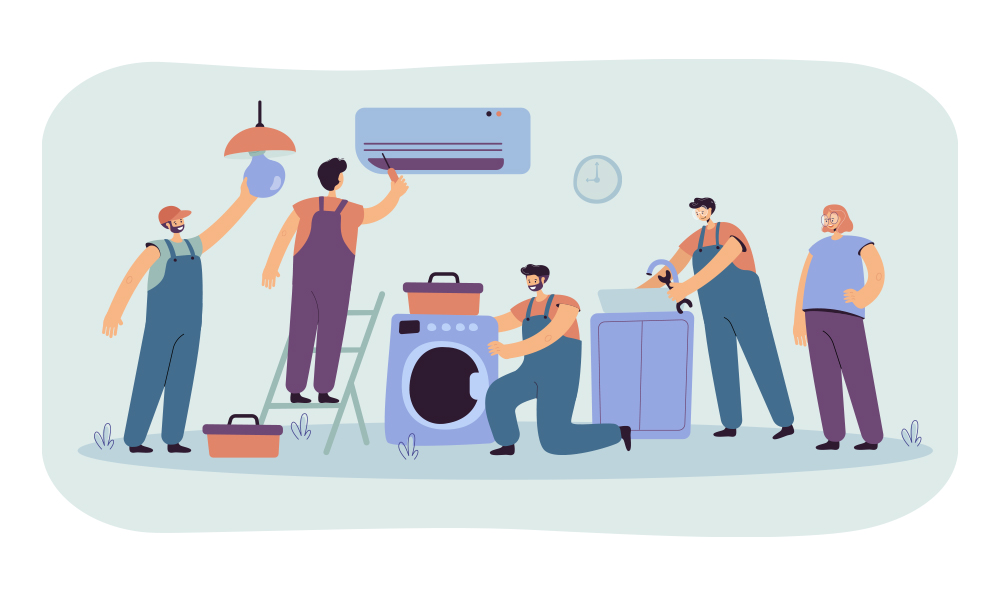 Are you still struggling to get an idea about your service team's activities in the field? Or are you worried about the time management of field service activities? It seems that most of the service industry businesses are having these trouble making question in their mind and keep trying to find a proper solution for it. No more worries now! There is a complete solution for all of these sleep killing problems and that is a feature-rich field service management software.
Get insightful service management software and resolve after-sale complexities effortlessly, ensuring complete customer satisfaction. It helps you maintain service excellence in all possible ways, combining web dashboards and mobile applications in a centralized location. That means there ensures all-time collaboration and communication among service executives and managers. Close communication gaps and simplify workflow management to spike your customer satisfaction graph. It will result in improved brand awareness and customer loyalty.
Let's see how the best field service management software assists you throughout the service management journey.
Effective complaint registration
Being a collaborative platform, field service management software fixes after-sales complexities more effectively. Using the mobile application, the field service executives can update resolved or unresolved complaints to the service managers. After the effective assessment, the service managers can take further actions to ensure a satisfying result. This way, the complaint registration process may get streamlined.
Effortless scheduling & rescheduling of activities
It's another effective feature that helps service executive's work tension-free while working on their service management activities. Through the mobile application, the service executives can reschedule activity if the complaint did not get resolved at one time. Similarly, the service managers can schedule a field visit by finding the nearest executive effectively for the seamless management of service activities.
Effective management of customer data
Customer data management is one of the most complicated business activities for any business, especially if it operates field activities. It is the same in the case of service sector businesses, and you can be free from this trouble by using effective service management software. The benefit is that you can view all the essential customer data at your fingertips as it stores everything in a central database, which will be available at anytime from anywhere.
Live tracing of field employees
Once your service executives mark their digital attendance, field service management software helps you connect with your service executives by tracing their location and activities. As result, the live activity status can be reviewed and assessed. Hence, you can streamline decision-making processes.
It seems that field service management software is not only a mere tool to control your service management activities but also a true asset that brings more opportunities for a bright business future. Your service team can get in touch with higher officials during the ongoing service operations so that you can expect an error-free result. This, in turn, increases customer satisfaction rate, which can be the driving force for opening new opportunities.