Request Demo
Drop us your details we will get back to you soon!
Empower sales teams with sales performance management tools!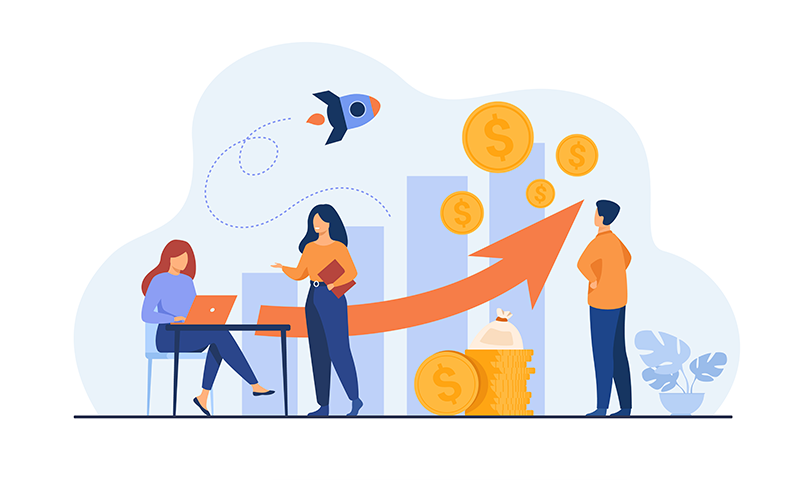 Sales teams are the lifeline of a business as they are the interface through which business connects with opportunities. As a management, you are solely responsible to equip your sales teams with an adequate business tool that keeps them active to find more fruitful business opportunities. In this scenario, it is good to go with a brilliant sales performance management tool as it offers plenty of features to your sales teams.
The sales performance management tool combines a web dashboard and mobile application that seamlessly connects sales managers and sales executives in real-time to improve sales performance. Its features help you achieve organizational sales goals, close sales targets, and capture potential lead from various sources.
Here you can explore the best practices of an SPM in keeping your sales teams motivated!
SPM increases team productivity
Sales performance management tool helps your sales teams manage time efficiently in many ways. The automation of data management is one of the main features that support your sales team in managing entering the inputs. Similarly, the sales representatives can view customer detail, product descriptions, and business updates at their fingertips. Quick access to information is also helpful for salespeople to manage sales functions as fast as possible.
SPM helps make better communication
Business communication is yet another thing that needs to be managed with better care. If your sales executives win by making better communication with their prospects and leads, they can make deals faster in less time. With details available at the centralized system, the salespeople can contact them after browsing purchase history, product interests, and many more. Then it will result in better and more effective sales communication.
SPM helps track sales activities
Activity tracking is another important feature of an SPM tool that can keep your sales professionals motivated throughout the sales journey. With the sales performance management tool, your sales managers can make sure that sales activities are being met with their deadline by repeatedly checking the activity status through sales activity tracking.
SPM helps plan sales journey and sales routes
Planning sales routes and sales journeys has a vital role in motivating sales representatives. An effective sales route helps salespeople find better sales opportunities, and plan a sales journey that helps sales executives schedule activities for effective sales management. It also helps allocate sales routes to the appropriate sales executive and assist them plan activities to avoid hustle and bustle in sales management.
Sales tracking software solution like Salesfokuz helps companies keep salespeople motivated throughout the sales journey to enhance sales and productivity. Its ability to be a virtual platform for sales management connects sales executives and managers, to a single platform from where they can freely interact with each other and make powerful decisions for improved sales and productivity.