Request Demo
Drop us your details we will get back to you soon!
CRM in Banking Sector: How you can determine sales growth?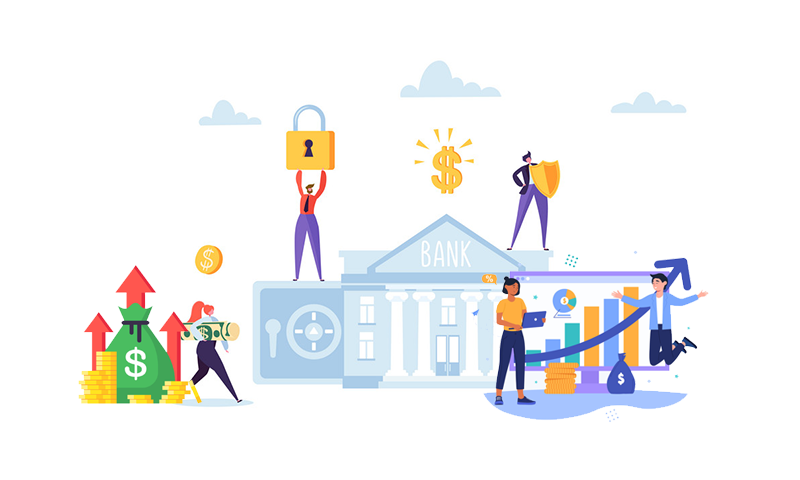 Like any other business industry, the banking sector flourishes and is fast-growing by expanding the business territory. For this greatest impact, you required a customer management tool capable of changing a business organization's face by addressing customer concerns. Adopting the best CRM for the banking sector is an apt solution that enables you to determine the future of a business organization.
CRM in the banking sector is an innovative idea that helps you explore a wide range of possibilities to make your business performance outstanding. For any business institution, it is hard to add new customers while managing the existing ones with the best services. It is tedious to manage their data, track the sales performance, and close the best deals in less time. If you can find incredible sales tracking software for your banking industry business, you can conquer the greatest heights in business. Sounds good? Let's see how you can benefit from CRM in banking while resetting your banking industry businesses.
Increase in the number of happy customers
Customers are everything for the business industry, and an increase in the number of happy customers means a lot for any business, especially the banking sector. In-time assistance, accurate services, product clarity, special care to customers are some of the main factors that define the quality of a relationship. CRM in the banking sector enables you to retain customer relationships through personalized services, ensuring reliability and quality.
Boosted sales
CRM in the banking sector increases the speed of lead conversion, and thereby they start to acquire more business opportunities. Also, sales tracking CRM is good at capturing leads from various platforms, and it brings them all to a single database. From where lead distribution, tracking, and nurturing can be done effectively for making leads as sales-ready.
Increase in productivity
With complete data of customers at a central database, the banking employee can spend more of their productive hours strengthening customer relationships rather than collecting and managing data. CRM for banking business increases productivity by eliminating repetitive tasks and automating them. It reduces unwanted costs and also manages the time effectively. All these ways help increase productivity in financial dealings.
Effective communication
Sales performance management tool helps business industries to enhance interaction between the sales teams and customers. A sales process involves inter-department sales activities, and CRM helps executives mingle in real-time for better sales results. Each sales executive can share their findings at a central location, and the same gets updated to other executives' mobile apps and web dashboards. Based on that, they can share their thoughts and perform follow-up activities for a streamlined business experience.
Overall, CRM in the banking sector helps financial industry businesses boost sales by systematizing sales pipeline activities. It helps in designing future business plans strategically based on the light of business insights acquired from reports. Moreover, you can retain long-lasting customer relationships with this software solution and drive more sales effectively.