Request Demo
Drop us your details we will get back to you soon!
Why using the best sales CRM software matter?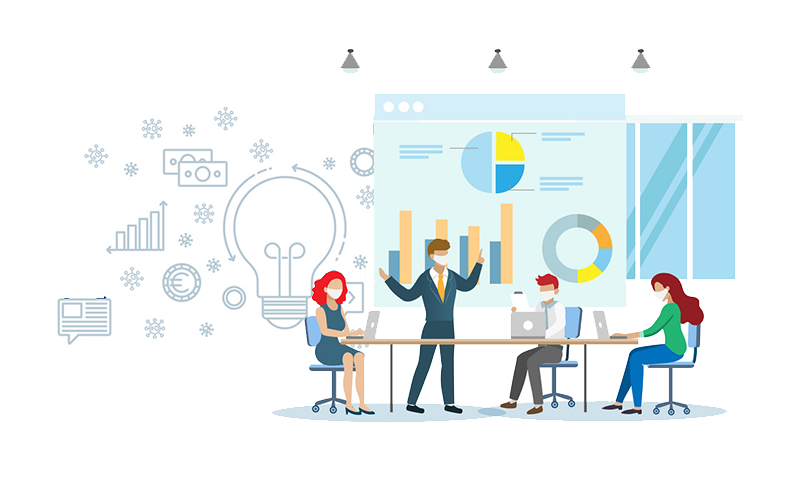 The growth of a business depends on various factors. To succeed in this competitive world, you need to manage customers and businesses with equal preferences. It is necessary to manage your customers with great attention as they have different needs and preferences. To make your business outstanding among the competitors, you need to increase the number of satisfied customers. Sales CRM software is a brilliant business tool that can help you manage customers and business activities powerfully. Countries like India are the vast marketplace for sales CRM software. Thus finding the best sales CRM software for running the business is easy for you. Let's discuss some powerful features of the best sales CRM software in India !
Customer Data Management
Best sales CRM software in India provides an excellent data management facility. Sales CRM software collects customer details and stores them in the central database. This data is organized and can be accessed from anywhere. Hence it is available for different departments of a business within a few clicks. With the help of this data, we can provide excellent customer service to the customers. This data helps us understand the real need of a customer. Proving them with the actual service increases the number of satisfied customers.
More Opportunities
A business involves many activities and functionalities. The enhanced coordination of different layers of the business improves sales and sales efficiency. Effective communication between various departments of business increases the speed of business activities and data transfer. It will result in attracting more leads for your business. Sales automation makes business processes easier and smoother. It helps sales executives escape from the tedious task of data entry and paperwork. Also, it can assist businesses to save time and efficiency for the sales team. Hence, it also can bring more opportunities to your business.
Cost-Effective and Affordable
Cloud-based sales CRM software like Salesfokuz is comparatively cost-effective. It is one of the best sales CRM software in India that is customizable. When comparing to the competitors in the industry, Salesfokuz is available within an affordable price limit. Customers can avail of this product based on the company size. The cost of this product depends on the number of users or licenses. So it doesn't matter the size of your organization, you can make it in your budget.
Instant Reports
Business reports are having a fundamental role in creating business plans and improving the functionalities. Sales CRM software generates reports such as sales, performance, product, stock, etc. instantly. All these reports are precise and free from errors and subjectivity. A deep analysis of these will help you find business progress and business flaws. Also, the business management team can create future business plans for better sales and productivity.
Customer data management, business opportunities, cost-effective services, and instant business reports are the major features of the best sales CRM software in India. All these features can operate using one single platform, and together these can make an incredible impact on your business. All these will help you improve team efficiency and increase sales and productivity.