Request Demo
Drop us your details we will get back to you soon!
Why Salesfokuz should be a part of your digital transformation process ?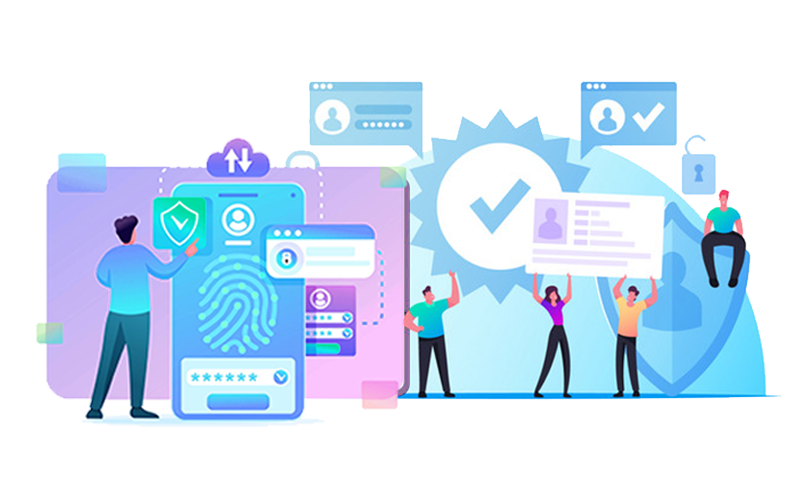 Selecting the best sales CRM software depends on its ability to support your business to grow. Customizable sales CRM software offers you an opportunity to cover all aspects of your business through its characteristics. Salesfokuz is one among them as it has a wide range of features, and all are capable of supporting business growth. In this pandemic season, Salesfokuz can do a lot for running your business with safety and security. This cloud-based sales CRM software promotes contactless business and digitally transforms data to retain customers. This data is accessible at any time, from anywhere. It will be beneficial for you to keep connected with the remote team around the clock. Also, we cover all of your business requirements that are needed to run your business successfully. Hence, Salesfokuz stands as the best sales CRM software that can help you to fight against this pandemic season. Here we discuss what makes Salesfokuz as best sales CRM across the world.
Business Management with Digital Transformation
Since the pandemic has hit this world, we faced a shortage of essential goods, food supply, medical support, market, and many more. It is vital to continue these businesses as these are unavoidable in any situation. Many companies running these businesses failed to supply these daily essentials as they lack supportive business tools. The solution for all of these is to implement proficient digital tools and strategies in your business. Salesfokuz is one of the best digital strategies that enable your business to run even in this chaotic situation. With the help of this software, you can automate business processes like order management, inventory management, sales, and distribution using digital technologies. It makes your business activities easy by tracking and connecting with executives in real-time.
Secured data and remote access
When it comes to remote work management, the highest risk you come across will be the security of data. Cloud-based sales CRM can easily handle this crisis, and also Salesfokuz does. Salesfokuz is the best cloud-based sales CRM software that ensures the security of your customer detail and data stored in your database. This software will allow you to transfer and manage data remotely across various platforms for business purposes. Your executives and employees can use data from anywhere at any time for client interactions and business transactions. It will be a great support for you to run the business during this Covid-19 crisis. It will help you virtually manage your business without any hassle.
Business Automation and Digital Transformation
Due to this pandemic season, businesses are restricted to operate within the limited areas. It has affected the workflow of many companies. To come back to the normal working stage, companies need to adopt business automation tools and strategies. Business automation can bring back the flexibility and diversity to your business as it was earlier. Salesfokuz is the best sales CRM software as it offers brilliant automation features for your business. It will help monitor real-time business activities through tracking and by connecting with executives. Also, it can manage data maintenance fluency and accuracy whenever needed. Besides all, Salesfokuz is customizable, so you can get your customizable version as required.
Customer Relationship and Improved Communication
Since these days, many companies have failed to give proper customer support due to disorganized workflow and lack of quick responses. Features of Salesfokuz can help you solve this issue effectively and wisely. Our software is enriched with effective customer care service and communication options. Customer data management and feedback management system helps identify the actual customer needs and provide the solution for them with personalized services. The auto-responses and reminders feature enhance quick responses that will help you retain your customers. The operational communication practices of Salesfokuz foster good and effective collaboration and teamwork.
Business Scalability
Salesfokuz provides businesses with scalability features that will help grow your business. Salesfokuz' features like instant reports, activity planning, and many more can give strong support even in this pandemic crisis. Hence, customers identified Salesfokuz as the best sales CRM software.
It is essential to choose the best sales CRM software for your business as features of sales CRM impact business growth. Salesfokuz can help you grow your business with its potential features and great strategies. It is customizable, and businesses can avail of this software with all required features. Get Salesfokuz, the ever best sales CRM software, and win more deals.