Request Demo
Drop us your details we will get back to you soon!
Why should real-estate businesses start using a customized sales CRM software ?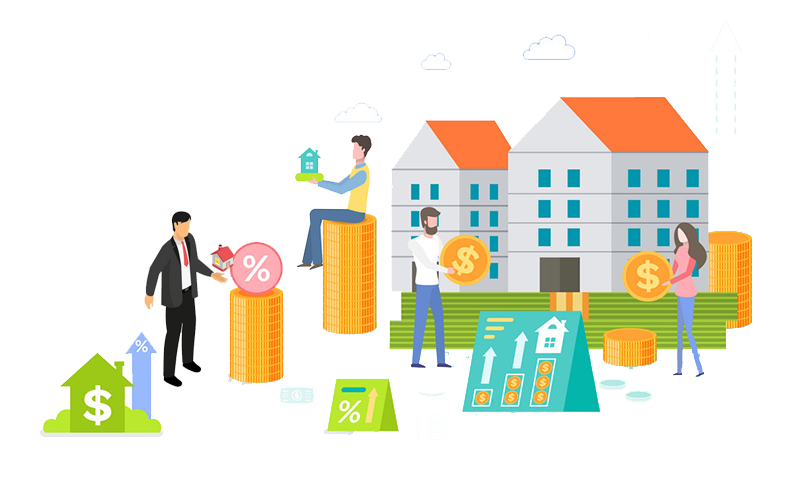 As compared to any other business industry, the real estate business seems to be fast-growing due to high customer demand. This scenario made tight competition among realtors, and to overcome this, they need to systematize business with sufficient supportive tools. Using adequate business tools and managerial skills, real estate businesses can compete with competitors for being the best in industry. For that, realtors can rely upon the best real estate CRM software that helps them to engage with property buyers and sellers using the advanced features.
Top CRM for real estate agents offers customizable solutions according to the need of a user. Customized versions of real estate CRM software help businesses to achieve more sales in less time by automating business functions. It also helps to attract new customers keeping the existing ones highly satisfied and impressed by your innovations. Here we discuss with you how customizable real estate CRM software can boost sales efficiency.
Why you need customizable real estate CRM software?
For maintaining centralized customer data
For enriching the lead engagement
For managing business team collaboration
For experiencing improved customer experience
For developing accurate business insights
For maintaining centralized customer data
Best CRM for real estate brokers or agents provides businesses an opportunity to manage customer data with efficiency. With the help of its customized version, you can be free from the complexities of managing customer data using spreadsheets and paperwork. Cloud-based real estate CRM software collects customer information at the central database that can be available from anywhere. Easy access to these data makes client interactions and task completions easy for the sales executives.
For enriching the lead engagement
As a real estate agent or broker, you are responsible for capturing leads from various sources imminently. Delay in dealing with inquiries or mishandling of leads may affect the credibility of your business. To solve this problem, you can go for customizable real estate lead management software. Using this, you can instantly catch leads from various sources to the central database. Then real estate sales CRM software keeps this data updated that can help you engage with leads to make them sales-ready.
For managing business team collaboration
Effective team collaboration is constantly needed for the timely closing of business deals. Automating business tasks improve team efficiency by providing required data instantly for completing property dealings. Team members can conduct meetings and communicate important business deals at anytime from anywhere. This means of quick and effective business communication increases sales and team productivity.
For experiencing improved customer satisfaction
The best CRM for real estate brokers or agents can give you exceptional business experience. It has significant features to handle your customers with great attention. Centralized data management will help find customer needs at the right times. Based on it, you can provide personalized solutions. Along with it, real estate CRM software provides quick and effective solutions for customer complaints. Feedback management can help field executives collect reviews directly from customers. Concerning this, you can make excellent decisions for further improvements.
For developing accurate business insights
Customizable real estate sales CRM software offers opportunities to understand business insights using instant business reports. Business reports such as sales reports, stock reports, and performance reports give a complete picture of what is taking place inside a business. Understanding the real is helpful for you to continue the business journey as successful.
Customizable CRM software for realtors is highly beneficial for the real estate industry as it is adjustable according to your needs. It can make your business systematized and organized for increasing sales and customer satisfaction. It covers every nook and cranny of your business for accomplishing real business goals. Get customizable real estate sales CRM software as soon as possible and turn business functions into incredibly productive.