Request Demo
Drop us your details we will get back to you soon!
Why does field service management software matter in business growth?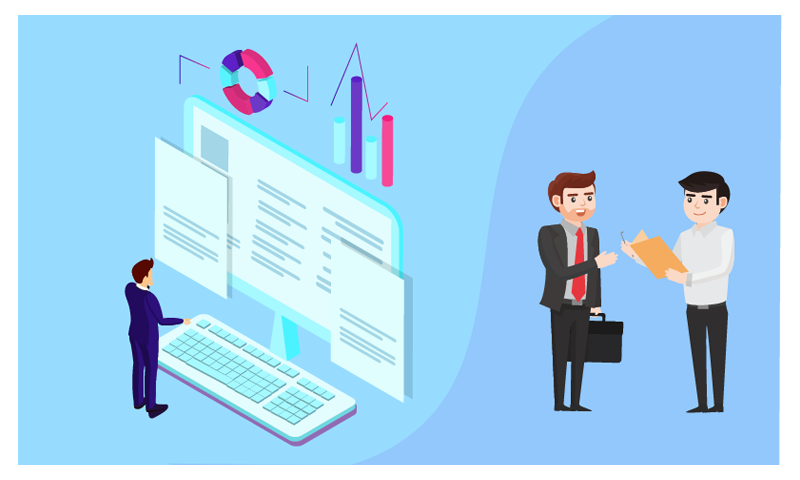 Field service management software is a fabulous business tool that helps triggering business growth by managing the field force systematically. Many organizations fail to manage field sales and track executives and other activities due to the lack of proper business infrastructure. A business needs to arrange and organize many functions chronologically, and if any function fails to work, the entire system will get affected. You can overcome this situation with the help of field service CRM software. Its automation features enable your company to make accurate decisions and plan future endeavors with more clarity.
With field sales management software, you will be able to see all activities in real-time at your fingertips, and it alone can make a great impact on your business operations. You can control all activities in the field sales instantly for achieving better results from anywhere at any time. Having control over the entire business operations can produce better results in serving the customers. The major benefits of using a field employee tracking software are described as flows;
Ensures cost-efficiency
Field service CRM software helps you digitalize complex paper works and documents and stores them at the central place for easy retrieval. Aligning various formats of business documents uniquely at a central network help sales executives to save a lot of time. Also, it helps you reduce the usage of unnecessary business resources such as papers, ink, and other machinery to manage the documents. All these help increase the efficiency of the cost and therefore the revenue of the business.
Improves efficiency of the field employees
The field staff tracking app helps employees being connected to all employees using their smart devices. The cloud-based field force software helps employees retrieves the required data at any time for providing better services. With this Saas solution, field executives can update the work statuses immediately in the central system and request any information or help from the managers. Also, this business system supports real-time communication among employees and helps them make business decisions instantly for planning and executing future business operations. Overall, it provides full support, freedom, and comfort to the field executives to stay at the field and accomplish the tasks as early as possible.
Improves accuracy in business tasks
Business tasks need to keep accuracy in every transaction, and the field force management app ensures accuracy in business tasks by automation sales functions. By automating sales functions such as order placement, data management, route planning, target management, and many more, you can experience accuracy in business transactions as there are only fewer human interventions. Automation of business activities is also helpful for you to ensure that there are no errors, missed follow-ups, and any duplication of the tasks.
Field service management software organizes the whole business functions to supports all employees to manage their works systematically to enhance the productivity of a business. Field sales management software aims at ultimate customer satisfaction, and hence it assists the entire team with accurate business tools to stay ahead of the competitors.