Request Demo
Drop us your details we will get back to you soon!
Why should businesses switch to cloud-based CRM ?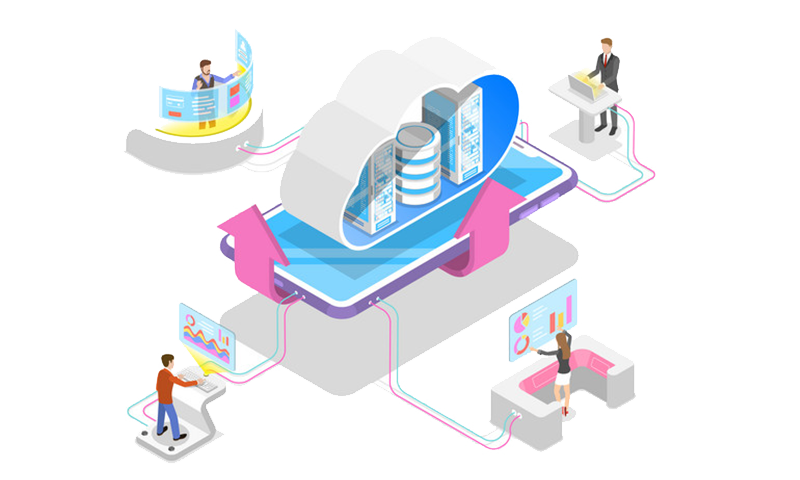 Cloud computing is a revolutionary development that ever happened to the IT industry. Implementing a cloud-based CRM system can bring you a complete hosting facility without any bugs in the system of data management. The cloud systems can collect and manage your business data effectively as protected without being exposed to data piracy and digital malpractices. It is one of the main reasons businesses switch to cloud-based technologies such as cloud-based sales CRM software. Virtual workspace management, data recovery, big data analytics, and customer relationship management are some other advantages of using cloud-based sales tracking CRM software in businesses.
Apart from these, cloud-based sales tracking CRM software offers many advantages to a business, and some of the significant benefits are listed below;
Single and unlimited storage
Cloud system offers unlimited space to store your data on a single platform. That is, you can avail all data as organized at the central database. This single storage is large enough to accommodate all large business files and customer information. So, your executives can use this data whenever required for task management and customer interactions.
Easy installation
Implementation of a sales tracking CRM software can be easy as installing applications on your mobile phones. It is user-friendly, and there is no need for technical knowledge to operate sales CRM software. However, you need to use the best sales CRM tools to manage and organize the entire business activities as it helps your business to grow.
Data backup
Cloud systems ensure complete protection of your business data, so there is no need to worry about losing data as data backup features are inbuilt with cloud technologies. You can easily share your data across multiple platforms without any cyber threats.
Up-to-date and modernized technology
The cloud based systems are always updated along with the latest developments that help you stay modernized in the corresponding industry business. Hence it is a better platform for data centralization, data storage, and data communication.
Cost-effective
Cloud-based sales CRM systems are cost-effective. You only need to pay when you use the system according to the plans, subscriptions, or the number of licenses. It also helps in systematizing business functions, and an organized business system eliminates unwanted delays in task processing.
Accessibility at any time
Cloud-based technologies ensure availability of all required and reliable applications at anytime from anywhere. It's helpful for you if your business involves field sales. Your executives can access data far away from the organization.
Business continuity and productivity
Protected data and business systems have a significant role in maintaining the continuity of your business. A cloud-based system ensures continuity of your business activities at all times. Your data always remains protected in a safe and secured location if you encounter any unusual situations such as power failure, natural calamities, or any other similar situations. Cloud-based CRM systems enable you to access your data instantly which helps you go back to normal condition instantly. It will help you to move forward without any distractions, downtime, and loss of productivity.
Improved collaboration
Cloud-based field service CRM software helps you organize business functions from different locations. You can collaborate with your field sales executives in real-time through location tracking and share data across multiple platforms. In this way, you can complete all necessary business activities irrespective of the location.
All advantages of cloud-based systems help you make your employees smart workers in the corresponding business sector. Be it an FMCG industry, BFSI industry, pharmaceutical, or any other it doesn't matter you can keep your business ahead of competitors with the help of cloud CRM systems. By making business activities quick and faster, cloud sales management CRM software can help you increase business productivity, sales, and credibility. Accessibility to data in one place reduces the difficulty of manual file management, paperwork, and data entry of employees. Easy access to data also improves the efficiency of sales executives, and hence they can be more productive in their profession.