Request Demo
Drop us your details we will get back to you soon!
Why Businesses Must Adapt A Mobile CRM Strategy In The Current Pandemic Situation ?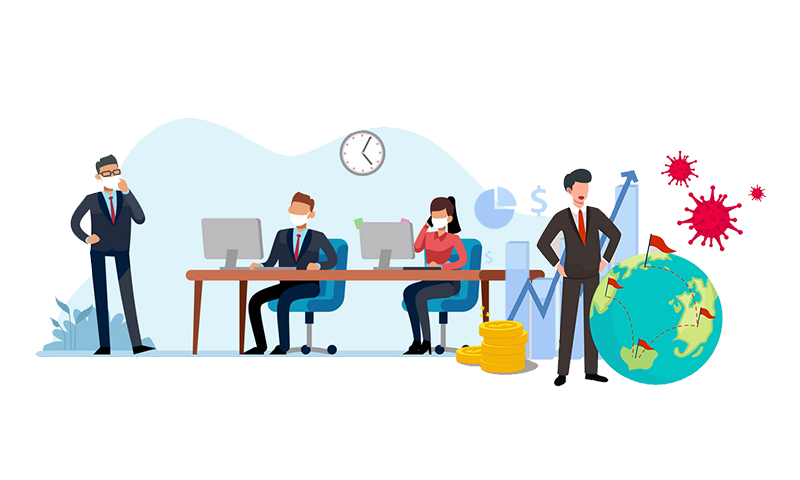 The usage of mobile phones has become a common thing these days. Many companies started to use the mobile phone as an effective business tool for organizing business activities. During this pandemic situation, it is important to timely coordinate the business functions to ensure customer engagement and satisfaction. Implementing a user-friendly Mobile CRM can resolve these problems, especially if it involves field sales.
During this pandemic season, we all are requested to follow social distancing and continue to work remotely. Effective mobile sales management CRM software can easily tackle this crisis by linking this software with a web dashboard. Here we describe how an effective mobile CRM strategy can help you overcome this pandemic season.
Increased productivity
During this pandemic crisis, many businesses failed to operate their field sales activities due to the lack of an effective business tool. The most suitable solution is to use effective mobile CRM software. With the help of mobile CRM software, executives can take orders, and that will be get updated to the manager's web dashboard instantly. This quick and effective teamwork fasten business deals and increases sales. Also, mobile CRM can help the managers get connected with the location of executives through GPS location tracking.
Improved data accessibility
Efficient sales CRM software stores customer details at the central database, which can be accessible from anywhere at any time. Using this feature, you can manage your business in this pandemic season irrespective of the location. Your sales executives can make customer interactions and online client meetings even if they are in social isolation. Many companies encouraging remote works during this time, and they can use mobile CRM as an effective tool for team collaboration and office meetings.
Improved customer satisfaction
On-time product delivery, best product suggestions, and personalized services can help you maintain a higher level of customer satisfaction. Most of the companies failed to maintain these quality services when this pandemic hits. An effective sales tracking software can help you solve this issue by automating business procedures. With the help of organized customer data, the users of mobile CRM software can effectively address customer interest by offering them personalized services. Instant order management ensures on-time delivery of products, and hence you can control unwanted delays in product management. Besides these, sales representatives can collect feedback directly from customers using their mobile devices. Analyzing product reviews are also beneficial for understanding the quality of your service.
Easy and user-friendly interface
The operation system of a mobile device is familiar to each one of us. So your employees are free from making familiarity with a new system. Implementing mobile CRM software is also as easy as installing mobile applications. Also, there is no need for technology to understand the working system of mobile sales CRM software. Handling this kind of user-friendly interface can improve the efficiency of your team members. Mobile devices are portable and easy to carry, so providing mobile CRM services can bring more flexibility to your work ambiance.
So, here you can see that using an effective mobile CRM is the most suitable way to survive in this pandemic season. Implementing mobile CRM software increases sales and productivity. Sales executives can mark their attendance on the go, and there is no need to go for office. It comforts employees by saving time and effectively reducing their manual efforts. Try to get your version as soon as possible as it is a smart option to elevate your business during this crisis times.