Request Demo
Drop us your details we will get back to you soon!
Top ways the best sales CRM software in India can help reduce costs for SMEs.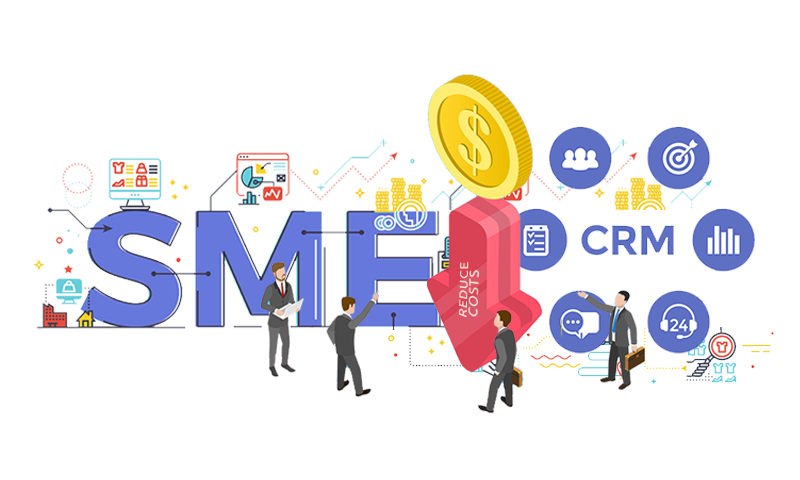 Financial support and background are essential things for all business industries. In most cases, fund management is the main challenge for both small and medium enterprises in India. Limitations in financial support push them back from investments and revenue generations. To overcome this crisis and business constraints, they need to find proper cost-reducing methods and invest in them. Implementing effective sales CRM software is the best solution to resolve this issue. Best sales CRM software in India provides a wide range of features capable of yielding better profits and savings the cost. A minimal investment in the best sales CRM software in India provides enhanced benefits for reducing costs and increasing profits.
It is vital to understand how effectively you can reduce the cost of your business using the best sales CRM software in India.
Focus on Customer Demand
Sales CRM software collects customer details at the central database. It includes details of the customers such as shopping interests, contact details, shopping trends, and so on. Analysis of customer data helps the SMEs to offer personalized services for the customer to retaining customer relationships. Proper automation of order management and distribution of products cuts down unwanted delays in the business process. It also attracts customers, thereby increasing sales. Best sales CRM software in India helps focus on the ultimate customer satisfaction.
Reduced Manual Task
Traditional management of customer information and paper works needs more efficiency and time. The physical management of data also involves many risk factors. There is a chance for missed opportunities, duplication in data, errors, and delays in processes. Automation of business tasks reduces manual works. Best sales CRM software in India is cloud-based software that collects and stores data at the central database. It is sharable and can be assessable from anywhere at any time. It enhances proper data transfer across various departments and thus reduces delays in the business process.
Finance and Expense Management
Sales CRM software provides excellent finance management features that help reduce the cost of SMEs operational activities. Sales CRMs generate instant business reports that can help you in planning proper finance management tricks for future operations. Tracking these instant reports help you decide budgets and operational costs. Also, it can find imbalanced financial expenses, if any. Along with it, the expense management system assists field executives to upload receipts, invoices that maintain financial transparency in businesses.
Potential Lead Management
It is another feature of the best sales CRM software in India. Lead management system captures leads instantly from various platforms. Analysis of customer data helps the lead management system to identify the potential leads on time. Quick responses and follow-up activities keep customers with us searching for more products. An efficient lead management system can bring more customers for small and medium businesses that will be resulted in improved sales and productivity.
Systematic management of business operations can reduce operational costs as it cuts down unnecessary investments. The organized form of a business regularises the workflow for increasing profitability and revenue. Meeting the customer demands, reducing manual efforts, identifying potential leads, and managing financial activities together shape small and medium-sized businesses within their budgets. As a result, they can grow their business with reduced costs for achieving more sales and success.