Request Demo
Drop us your details we will get back to you soon!
Top 5 Reasons Why Manufacturing Companies Need A Sales CRM Software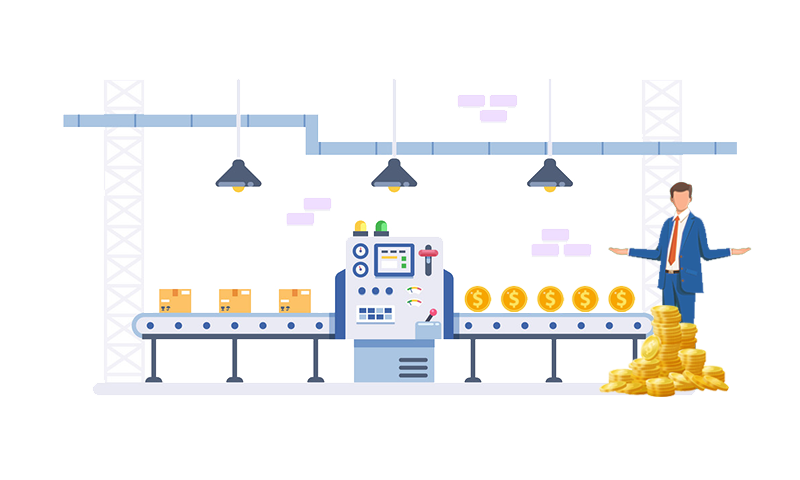 Due to the increased demands of customers, the manufacturing industry witnesses dramatic changes as compared to the previous years. During previous years, manufacturing companies primarily responded to whatever a customer required. But this trend has changed over the years and become more customers centric nowadays. Companies started to offer the ever best products and services in advance to attract more customers. This trait increased tight competition in the industry. To overcome this situation, organizations started to implement business tools such as manufacturing CRM software. All advanced features of a CRM in the manufacturing industry helps businesses to be unique in the industry.
Here we listed the top five benefits of using efficient manufacturing CRM software in the manufacturing industry.
Accuracy in data management
Field sales CRM software ensures accuracy in data management by organizing all customer data at the central database. These collected data include customer's contact information, buying behavior, purchase history, shopping interest, and many more. All these data can be accessible at anytime from anywhere. The seamless access to business data encourages business activities to get completed in the given time. Also, cloud-based sales CRM software ensures the security of these data while sharing across multiple platforms. Besides these, the data management facility ensures the availability of data for various departments involved in business processes. That also brings transparency in business transactions.
Increased customer satisfaction and loyalty
Customer satisfaction is the main thing many companies are looking for to achieve. Sales tracking software is mainly designed for maintaining customer relationship management in many ways. The instant access to customer data helps the executives to provide customers with personalized services. It will help executives to make customers stick to your products and services. Along with these, features like feedback management collects product reviews instantly from customers. It is also helpful for bridging good customer relationships.
Improved sales
Dealership CRM software enhances sales and sales activities using its highly advanced features. It helps manufacturers to analyze business functions through real-time access and automation of business processes. The prompt access to customer data enables the executives to interact with customers flawlessly for making and closing more deals instantly. So the executives are free from creating documents and repetitive paperwork. It will end up saving time and money. Control over unwanted spending and unproductive time on the other hand increases sales and production.
Instant sales reports
Business reports are one of the main things companies need for making future business plans. CRM in the manufacturing industry automates business tasks and generates instant reports. It can instantly generate reports like sales, stock, and performance of employees, orders, and many more. These reports are accurate and enable the decision-makers to plan, control and execute prompt decisions for the success of the manufacturing industry. So there is no room for skipping any important business detail, probability of errors, or delays in decision making. Quick business activities help managers to increases sales, production, and profitability.
Executive location tracking
Manufacturing CRM software provides an excellent feature to track the location of field executives in real-time for monitoring the field sales activities. With the help of this feature, managers will get updates of the business activities at regular intervals. Using these features, both managers and executives can make decisions together. Thereby it fills the gap in business activities and reduces unwanted delays in business functions.
Accuracy in data management, improved sales, customer satisfaction, real-time access, and instant sales reports are the top advantages of using manufacturing CRM software. All these features can help you systematize and