Request Demo
Drop us your details we will get back to you soon!
Sustain customer experience with the help of better CRM software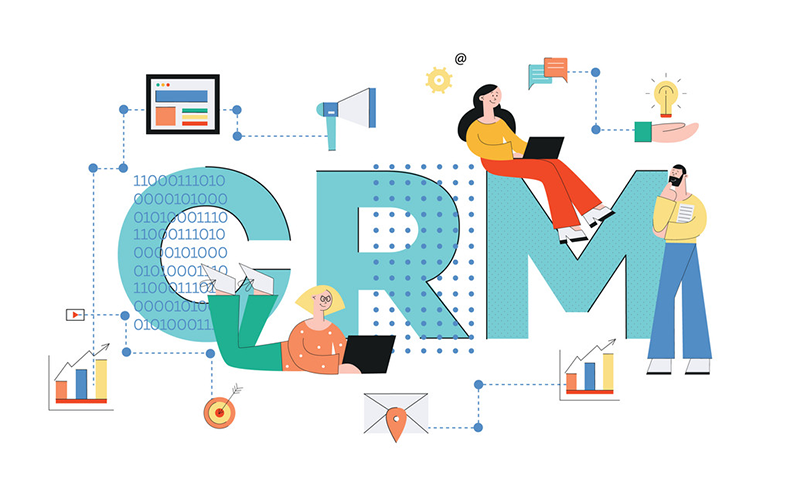 Developing a strong bond with customers is a primary need of every organization. You might be a start-up, small or large-scale business, but building customer bonds is mandatory not just for surviving but flourishing in the market. The sustainability of customer relationships depends upon many factors. Product quality, customer service, after-sales support, on-time product delivery, etc., are few factors that strengthen customer relationships the most. You can meet all these with the help of effective sales CRM software.
With sales CRM software, you can establish customer relationships beyond the professional level. It helps you address their needs by offering personalized services, quick and effective communications. It seems that making a clean and clear relationship between customers can be reflected in many ways, and some prominent things are listed below;
It helps businesses to improve brand image.
It helps in increasing the number of loyal customers.
It helps in long-lasting customer retention.
It helps your business to sustain itself in the market.
It tends customers to purchases more often.
Implementing apt CRM software can manage your customer relationships more smoothly. It supports you to find their needs through collecting and managing their data instantly. Maintaining customer relationships with utmost care also improves the work productivity of your organization. Some of the main benefits of using automated features of sales CRM software are listed as follows;
Provides 360-degree views of customer details:
CRM software allows you to view all information of customers in one place. It aids sales representatives in providing the best services by analyzing customer's order history, shopping trends, and other valid information.
Keep up customer loyalty:
Customer retention can be defined as the ability of businesses to maintain a long-lasting relationship with customers providing them excellent services. Building strong customer relationships is your responsibility, and sales management CRM software provides support in maintaining customer relations. It helps you level up customer satisfaction with personalized services, prompt after-sales services, and on-time delivery of products and services.
Provides perfect customer service
Sales CRM software aids you to be thankful, responsive, and helpful for your customers all time using its automation features. If you can provide customers with quick and effective solutions for their queries and problems, for sure your customers come back to searching more from you. Collecting customer reviews directly from customers, on-time services or product delivery, accuracy in after-sales support are the best things that a CRM can promise you in serving the customers with complete accuracy.
Managing personalized communication
By understanding customer needs and preferences from the collected data, sales representatives can make business communications more effective to convince them about your products and services. Sales representatives can arrange calls and send emails to the customers offering deals that suit their preferences. It helps ensure better turnover time.
CRM software is an ideal choice for understanding customers and offers them more accurate services and products. It's a customer-centric solution, and that prefers customers as the focus of a business. With CRM software, you can track activities for ensuring the quality services and whether they are reachable to the customers at the right times. Also, it supports businesses to collaborate teams for completing business tasks within the given time limits that also help achieve the greatest heights in businesses.