Request Demo
Drop us your details we will get back to you soon!
Why is sales CRM software a necessity for start-ups ?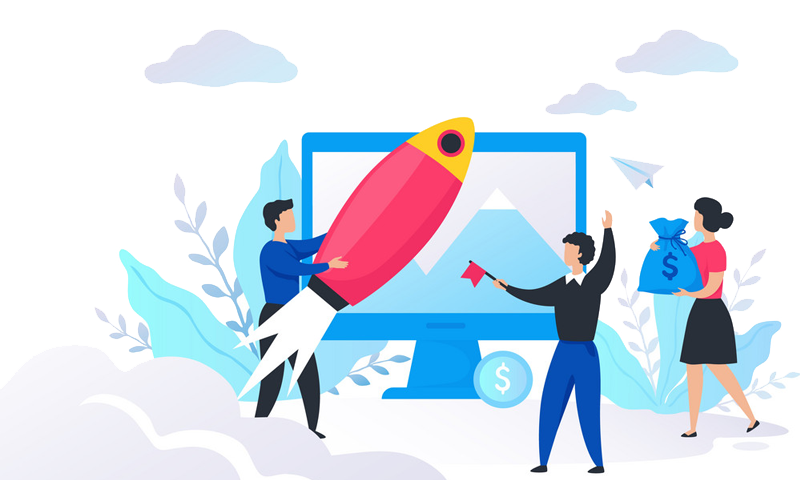 Today's business world is competitive, and business start-ups need to struggle more to establish their position in the corresponding industry. Start-ups require adequate and appropriate business tools, skills, technological and managerial knowledge to organize their business functions. Finding the right solutions for all these is not easy at all times. They need to attract customers and also retain customer relationships to grow their businesses.
Start-up businesses need to perform lead generation, customer management, and business functions in a balanced way. Managing all these through a single platform is also beneficial for them. Sales CRM software enables start-up businesses to deal with all these problems efficiently through a single platform. How sales CRM software support start-ups? Here we go !
It Keeps Businesses Organized
Data management is the key to organize business functions. In most cases, start-up businesses lack a proper system to manage business data. Sales CRM software can help businesses to solve this issue. Sales CRM software collects customer data and stores it in the central database. It will be kept updated by tracking and connecting with the customers. This data is accessible from anywhere at any time. Also, we can use this data to offer personalized services to profitable customers. Access to customer data in an organized way encourages proper customer interactions. Hence it increases sales and productivity.
Better Lead Management
Lead management is a vital business activity that requires a methodical and rational approach. Sales CRM software enables you to perform this task excellently. It can capture all leads that come from different channels. Later all leads will be categorized and assigned to suitable team members for taking them to the next level. This system can manage missed follow-ups, fewer lead interactions, and lead leakage efficiently for making each lead sales-ready.
Manages Expenses and Saves Funds
Features like expense management help the management to understand transparency in financial dealings. With the help of this feature, sales executives can update financial transactions sharing receipts and invoices instantly. Tracking and connecting sales reports are also helpful for you to keep your budgets under control. Also, less manual works and paperwork improve the efficiency of the teams, save time and money.
Better Collaboration and Communication
Sales CRM ensures better communication between the employees. Both managers and executives can talk about the assignments instantly to make better decisions. The auto-notifications and reminders can assist the employees in managing business works seamlessly. It stores customer data that is available for all employees from different departments. The digital transformation of data reduces unwanted delays in the business processes, and it promotes better collaboration. Also, it ensures accuracy in data processing as there are no more manual works involved.
Instant Reports
Instant report generation is another advantage of sales CRM software. It generates sales, performance, products, and other business reports with the instance. From these reports, business leaders can find which portion of the business needs improvements and where the business faces difficulties. So the start-up businesses can grow their businesses by paving a strong base.
Customer Service
The customer management system analyses customer data and offers personalized services to the customers. Understanding customers and offering products based on their interests is the best way to increase the number of satisfied customers. The increase in satisfied customers supports start-up businesses to grow fast in the market.
Managing customers and business functions is equally important for start-up businesses. So they can go for sales CRM software as it can efficiently manage both customers and business functions simultaneously. Along with that, these can be done through a single platform within a few clicks. Choose a better sales tracking application and run your business exceptionally.