Request Demo
Drop us your details we will get back to you soon!
3 Ways Sales CRM Software Can Revolutionize Businesses Belonging To The Financial Sector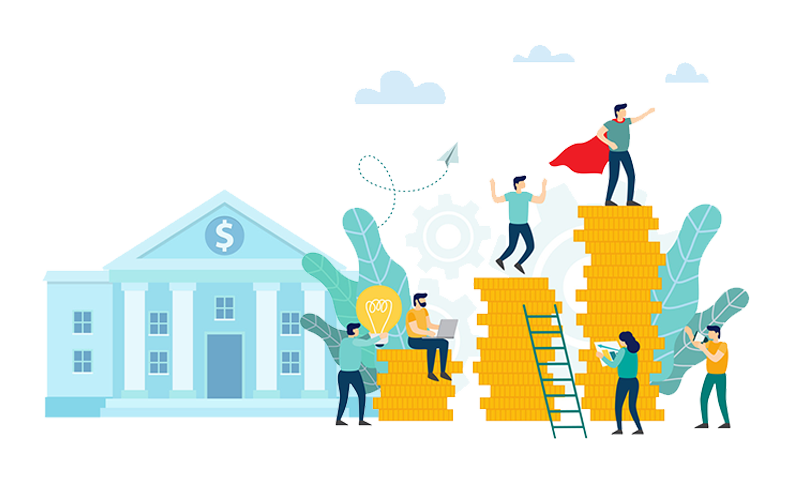 Due to the cut-throat competition in the industry, many financial sectors that include banks, capital markets, and insurance companies face difficulties to differentiate themselves. All financial businesses, sharing similarities in the products, making it complicated for them to set themselves apart from their competitors.
To gain a competitive advantage and to win more businesses, financial industries have to improve their customer relationship experience, service quality, and proper lead management in time. As a solution to all these, we can implement a sales tracking CRM software as it is an effective business tool for systematizing businesses. It can help you tackle day-to-day activity, and also it enables businesses to enrich customer retention. Hence, they can become more competitive in the market. Now, let us see how sales CRM software works better for the financial sector. Here we go !
1. Unified Lead Capture
There are various sources for gathering the leads, such as direct sales agents, partners, ad campaigns, social media platforms, Tele-communication, and a lot more. In a traditional business method, all these inquiries will record separately as excel sheets without a unified view. It will lead to missed follow-ups, lead leakage, less lead interaction, etc. To overcome all of these, we can implement a sales management CRM solution that can systematically manage the leads allowing you to access all the inquiries in one place. Capturing all leads in one place will help sales teams not to lose any profitable leads.
2. Systematic Lead Assignment
Lead management is a systematic process that involves many stages to nurture the lead. After the lead is captured, it will pass through various steps such as lead tracking, lead qualification, lead distribution, and lead nurturing. With the help of sales tracking software, we can execute all these mandatory stages properly. After lead capturing, we can assign leads to the most suitable sales representative to take further actions to make them sales-ready. To maintain the leads efficiently, sales management CRM software provides a contact management feature. Sales CRM software collects and records all customer data in the central database. This data is available from anywhere, so the representative can use this data for interacting with the leads to offer them personalized services.
3. Timely Responses and Campaigns
As the lead data automatically gets exported to your system, sales management CRM helps send timely responses to the leads. This means of quick and effective responses makes the leads keep connected with you searching more about your products or services. It will help you to increases the chances of converting the leads to active clients.
Sales management CRM software helps you maintain a proper lead management system. Systematic analysis of inquiries and lead management processes increases the lead conversion rate. Also, it tries to make leads into active customers. The organized approach ensures better turnover time and conversion rate. In this way, sales tracking CRM software can help the financial sector revolutionize the business in the industry. With the help of sales CRM software, you can offer personalized services to the customers, do follow-ups on time, and attract new leads by ad campaigns. Accordingly, implementing sales management CRM helps financial sectors to stay ahead of the times.