Request Demo
Drop us your details we will get back to you soon!
Role of Distributor Management Software in Rural FMCG Industry in India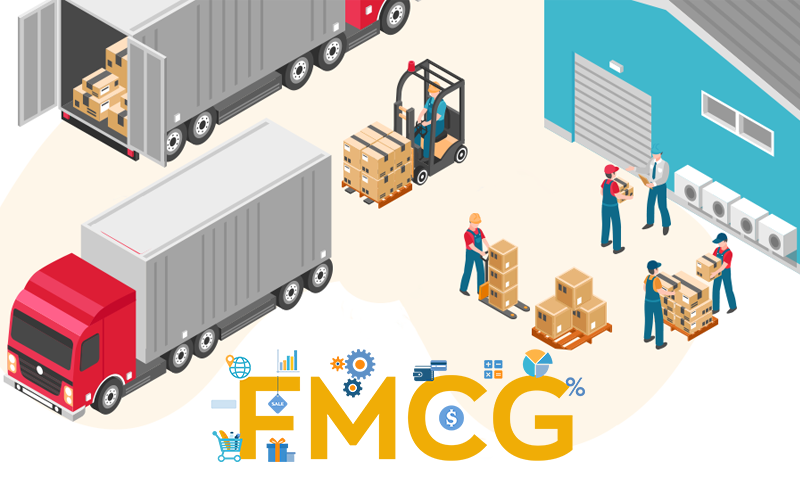 Fast-moving consumer goods or FMCG sector businesses seem to be fast-growing in the Indian economy. This business sector attracts thousands of customers due to the high demand for daily goods and personal care essentials. However, the survival and growth of the FMCG industry depend on its ability to implement effective technical supports as the execution of the business needs to ensure complete customer satisfaction. Implementing the distribution management software is the best solution to support rural FMCG businesses to experience a successful business journey.
Distribution management software or field sales tracking software can support the sales activities such as order placement, lead acquisition, distribution of products, and many more. It automates business activities and helps managers to collaborate in real-time for better business execution. It will result in enhanced productivity and sales. The advantages of using distribution management system software are endless, and some of the main benefits are listed below;
Manages inventory system
Every business organization needs to manage an inventory management system, as it is directly connected to production and sales activities. The inability of the stock and inventory management system creates troubles in product and distribution channel management. When a feature rich-distribution system is implemented in your company, you can manage the stock and inventory inflow without being affected. The executives of the stock and inventory management system can update the statuses instantly to the central system. Then the concerned department can manage the rest of the business activities accordingly. All these will be resulted in controlling overstocking and managing the stock shortage effectively.
Managing order placement and distribution
Selling products in rural areas needs to manage with extra care as there is a chance for delayed delivery due to the geographical features and fewer transit facilities. With distribution management system software, you can track the orders in transit and find the statuses in regular intervals. It is highly beneficial for the business as it can help avoid unnecessary delays in order management. When the order is delivered to the customers, the managers will get updates on the delivery status. And, if there is any after-sales care needed, managers can immediately set teams to resolve it at the earliest.
Instant document management
If you can manage customer and business data online, you can instantly make decisions and customer interactions by accessing information across various platforms at tight times. With the help of a distribution management system, you can store customer details and all business data in a central storage system. This data is accessible for all departments, and they can access it from anywhere at any time. Therefore, you are free from duplicated content as the data records in digital formats, and also you can expect accuracy in business dealings. Besides, it can save a lot of time and reduce the efforts of your employees.
Distribution management software is widely accepted sales management software that effectively coordinates sales and other activities in an FMCG business. It helps managers to collaborate with team members from far away to manage the business effectively. The centralized data management system is another advantage of using a distribution management system as it plays a significant role in managing the entire business system as unified and incorporated.