Request Demo
Drop us your details we will get back to you soon!
Manage tasks and workflow with the help of CRM software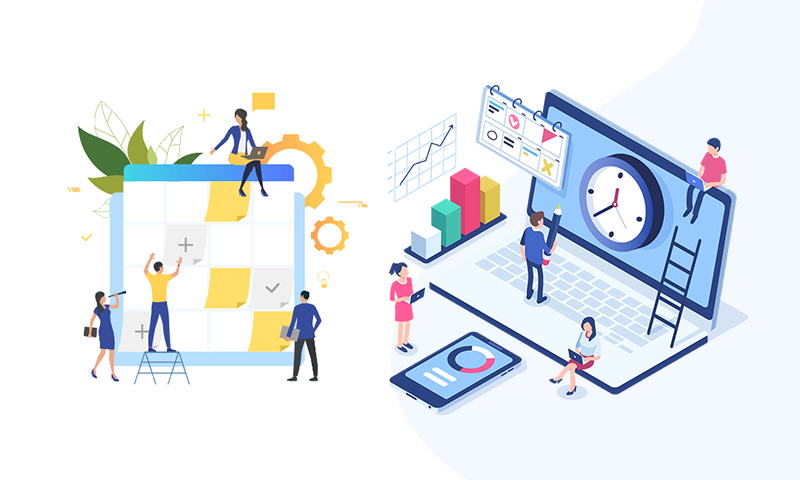 The proper functioning of a business is the result of the perfect collaboration of many activities in time. Each task needs to be completed at the right time, and failure to do this will affect the credibility of business operations. To ensure quality services, you need to have skilled employees along with accurate business infrastructure. In this scenario, CRM software is the best way that helps people to operate their businesses flawlessly. It can manage tasks in proper order for producing better outcomes and manages the leads and follow-ups. It also helps to address the targeting audience systematically. Yes, with sales CRM software, you can drive sales, foster communication, and reduce errors, and finally, you can see the number of increased customers within the shortest period.
Sounds good? Try to understand some significant features of a sales tracking CRM that contributes greatly to the success of a business.
Increase sales
In most cases, it is difficult for the managers to control each employee and their works. It can be possible with the help of sales CRM software and its automation features. Employees can update their work statuses instantly to the central system. In this way, business managers can get daily feeds and updates in real-time. It is the best opportunity to analyze the daily sales in progress.
Reduce errors
Errors in assignments hinder the productivity and quality of the services of a business. With CRM software, you can easily eliminate human-oriented errors from the tasks and eliminates all possibilities of duplication of business tasks. Error-free business tasks ensure better quality and enhance customer experience.
Enhance customer support
Sales management CRM software enhances customer relationships by providing them with full support around the clock. CRM automates business activities such as updating customer data, sending notifications and emails to newly added customers, and many more. Besides, CRM software sends reminders regarding the upcoming business events and meetings. It helps executives not to miss any important activity in the business. In this way, you can solve customer queries, complaints, and their needs at the earliest.
Improve team collaboration and communication
Cloud-based sales tracking CRM software stores all data in one location that employees can easily access and share for completing business tasks. For instance, all of your field employees can see the consumer response and customer details, and hence they can make accurate decisions. It doesn't matter the distance between the locations; all the teammates can communicate instantly and collaborate over their electronic devices. This single storage ensures security for each thread of data while sharing across multiple platforms.
An increase in sales, error-free business operations, better customer support, improved communication are some of the advanced benefits of CRM software. All these are beneficial for managing the workflow and business tasks. It coordinates all executives and assists employees with proper features to keep consistency in workflow daily. Automation is another benefit of using CRM software, and it is the best solution for scale-up businesses.