Request Demo
Drop us your details we will get back to you soon!
How to boost FMCG business using FMCG sales app?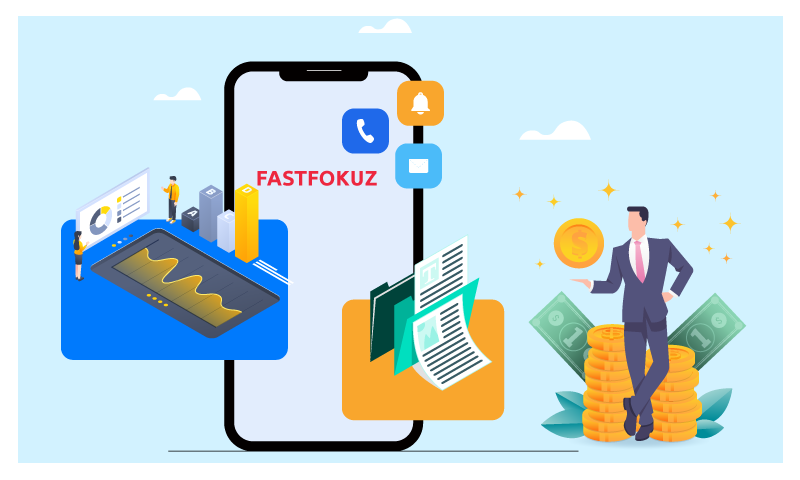 FMCG sales app are the best business tools for FMCG business industry as it assures better yield and transforms the old-fashioned business methods through automation. FMCG sales apps provide advanced features that not only maintain business workflow but also accelerate sales to produce a better business outcome. This Saas solution is decidedly configurable and streamlines the business by automating the entire business function. FMCG sales tracking software is available in the market as customizable solutions. Also, its customer-oriented features help businesses to stand ahead of their competitors in the industry.
FMCG sales app unites all business data in one place for seamless work collaboration. Locating sales executives and managing works in real-time also bring more flexibility and credibility to your FMCG businesses. Along with these, this software solution provides huge support to FMCG businesses in many ways, and let's sees the major advantages of using the FMCG sales app.
Automates sales processes
FMCG sales help businesses to eliminate manual efforts such as data entry and paperwork. With automation features, you can manage and monitor many other business functions that include order and distribution management, customer management, expense management, and many more. With the help of automation, sales executives can streamline business transactions through the perfect coordination of business tasks and tracking deadlines. The access to data in one place also helps complete business transactions without any delay and errors. All these can elevate business processes and can increase productivity.
Real-time visibility
Field sales management software is an ideal solution for you if you encounter problems managing daily business activities. FMCG sales app help managers to stay connected with field sales executives through location tracking feature. You can use this feature from anywhere to track remote sales, and it enhances sales communication for gaining more business opportunities. Also, the sales executives can share the status of assigned tasks instantly with managers.
Instant business decision making
Traditionally, making business decisions required the collaboration of many teams and their valuable insights regarding business. With the help of the FMCG sales app, you can instantly make business decisions by analyzing business reports. Sales CRM software is good at generating business reports such as sales, performance, stock, and many more. Analyzing these helps business leaders to get accurate findings, and that will help make decisions and plan future business operations.
Prevents lead leakage
FMCG sales app provides a well-functioning lead management system that enables you to capture leads instantly from various sources. All the leads will be exported to the central database, and you will get instant notifications on it. Then you can make prompt and accurate responses to keep them attracted to your services and products. Also, by referencing the customer data, you can offer them personalized services to make them sales-ready.
Enhanced customer experience
The ultimate goal of business organizations is to achieve complete customer satisfaction. Instant access to customer data, such as purchase history, buying behavior, contact details, and complaint history helps executives to give the ultimate customer experiences by offering custom-made services. In this way, you can attract new customers alongside keeping the existing customers to get more opportunities.
FMCG sales app entirely manages business functions that include sales, orders, distribution, customer management, and many more systematically and efficiently. Using a customizable version helps you to achieve your business requirement with ease using its automation features. Tracking the employees and sharing business data also enhances the productivity of the sales cycle that helps you yield more sales and boost FMCG business.