Request Demo
Drop us your details we will get back to you soon!
How does route planning software systematize business operations?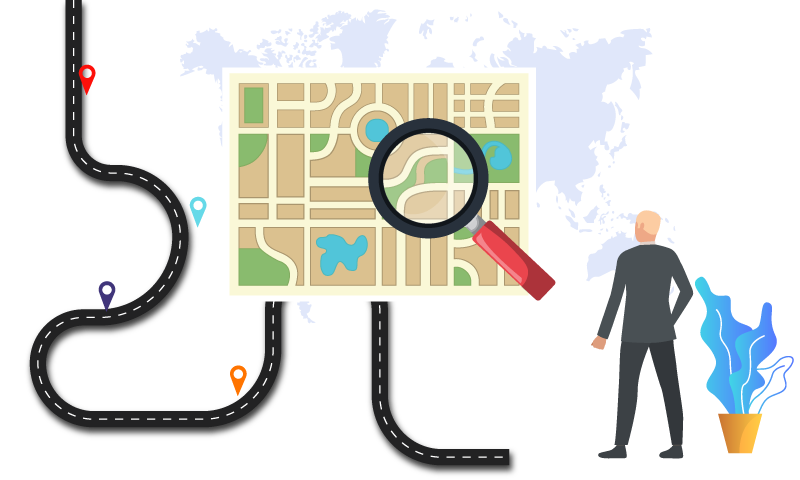 Sales route planning is an inseparable part of businesses as they need to sell products or services at regular intervals. A business needs to find more productive routes to sell its products. If you succeed in finding the best route, you will win more prospects by connecting sales reps with high-value opportunities. Route planning is a difficult task, but it can be possible with the right technology, and the sales representative can get the most out of every day in the field activity. Sales tracking CRM software is providing a route management feature. With proper location management, the sales representatives can well manage field sales finding the most suitable way. Here describes how a route management system can help you in business.
What is route planning?
The route planning feature of sales management software helps the sales managers and representatives in identifying the most effective route for achieving maximum sales. Using CRM software, managers can assign the routes to sales executives, or the sales executives can choose the most productive way and update the same at the central system. Customer engagement, location features, market dynamics, competitive factors, etc. are some factors that matter in selecting the routes.
How can you select the best route planning software for your business?
You can select the best sales CRM software providing sales route planning features based on your business needs and objectives. Before selecting, it is significant to understand the challenges your team faces, regularly while executing sales. Across many industries, sales executives face the same challenges and among which the most common challenges include:
Disorganized data leads to limited field insights that delay data-driven decision-making.
Poor territory understanding due to disconnected business tools.
Unplanned downtime, outdated business tools, large geographies, difficulty in driving conditions, and weather change.
Planning sales routes in advance can address these challenges effectively. It can help executives to resolve troubles due to unplanned downtime. With proper planning in routes, managers can sort out unexpected changes such as last minutes appointments, traffic delays, weather distractions by connecting with the nearest executive and sharing the routes. Keeping these points in mind while considering business priorities and business functions, you can select a suitable route planning software for your organization. A reliable route management system allows you to manage customer queries and help you make a data-driven decision on the go.
Benefits of the best route planning software
The route management system helps sales executives and managers to plan the optimal route for the sales to minimize unplanned downtime. Also, it helps allocate fixed time for each stop, client meetings, and customer interactions.
With efficient route planning software, sales executives can explore business territory potential and hence increases sales, productivity and also reduces the cost for transportation.
By understanding the high-value areas, sales executives can uncover more business opportunities and close more deals in less time.
Updates regarding the live location of executives at the central system enable sales managers to understand the field workflow in real-time. Managers can also offer supports to the sales representatives by sharing data and other valid information.
The right route management system software ensures maximum productivity from the field executives. It gives full support to the teams helping to manage their tasks and engaging with the customers in time. It can systematize business operations and empower your sales teams with accurate business infrastructure. Are you interested in trying it out for your business? Get Salesfokuz as it provides the best sales route management system.