Request Demo
Drop us your details we will get back to you soon!
Why CRM is Important in banking sector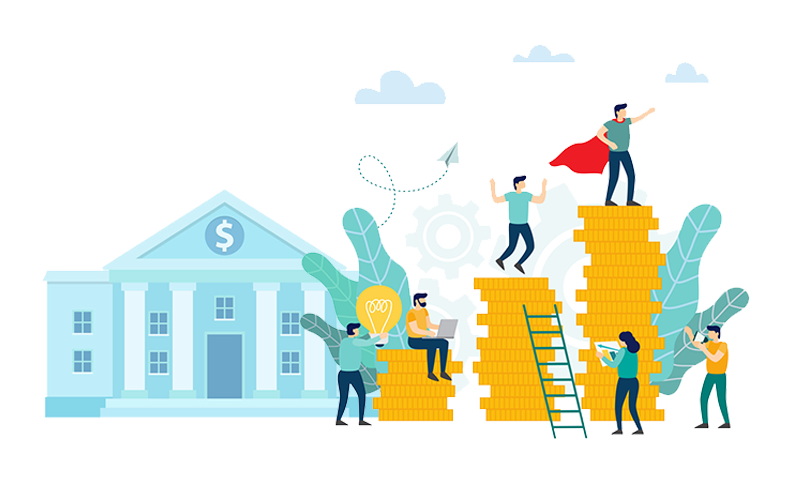 Banking sector businesses struggle hard to establish a position in this industry as it seems that there is high completion exists. Being as a financial institution, banking institutions can't survive without satisfied customers. To make customers interested in banking services, you need to offer customized products, personalized services, enhanced value offerings, and many more. Implementing CRM in the banking sector is the most suitable solution to manage customers as well as to hold a grip in this competitive market. Interested to hear more benefits of using the best CRM for banks? Here we go!
Improved customer retention
Increasing the number of new customers along with retaining the existing ones is a difficult task for businesses. You can achieve customer loyalty by providing them with personalized services at the right times. It can accomplish with the help of analyzing data that is being stored in a central database.
Improved productivity
Availability of customer data in a single screen helps bankers to more productive rather than spending manual gathering and documenting customer data. It improves productivity by eliminating the cost of repetitive tasks and saving more time effectively.
Data management and security
CRM in the banking sector saves business and customer data in one place. The data seems stored as organized, and by tracking the customers, it is always kept as up-to-date. Using updated customer information, sales executives in the banking field can serve customers with their actual needs. Another benefit of using CRM in retail banking is its ability to keep customer data secured and protected. You can transfer data across various platforms without the fear of data piracy and cyber issues. It will remain protected as always in the cloud.
Boosted sales
Best CRM in the banking sector helps banking institutes to keep consistency in the sales funnel by automating business functions like order placement, distribution, inventory management, stock management, data management, and many more. By automating such tasks, you will be able to manage time, efficiency and business cost more effectively and thus will be resulted in improved sales.
Location access
The location tracking feature is also inbuilt with many CRM in banking sectors, and it can help you organize field sales and remote works instantly. You can connect sales executives through GPS location and can view the status of the work in progress. It is one of the best methods to control the workflow of the business more effectively. Also, auto-notifications and reminders can help executives be more alert in business activities, and hence you can maintain the credibility of your business.
All these features of a CRM in the banking sector give an organized working ambiance for banks and financial institutions. Locating field sales executives, managing sales funnels, and viewing sales activities in real-time can help businesses organize business processes excellently to increase sales and productivity. The proper functioning of financial institutions can attract more customers by offering personalized services. These are some common and valid features, and implementing a customizable banking CRM can help you cover all of your requirements for better business engagement.