Request Demo
Drop us your details we will get back to you soon!
How can a sales tracking app improve sales processes?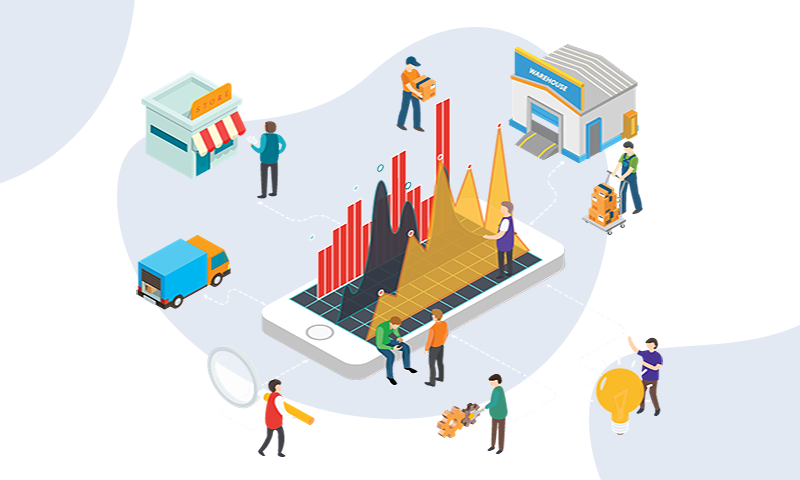 The sales tracking app provides great support to the growth of a business as it systematically manages end-to-end business activities. Sales CRM software enhances your sales team's productivity, along with streamlining your business, by providing appropriate features to ease their hard works. There are plenty of benefits you will get while using sales management CRM software and some of them are listed below.
Benefits of using sales tracking CRM software are;
It automates routine tasks of data entry and data management.
It provides a 360-degree view of sales activities in a sales cycle.
It allows managers to check the work status in field sales by tracking and connecting with employees.
It helps in planning and allocates sales routes for finding more potential areas of business.
Keeps visibility in customer information and provides anytime data access to employees.
Ensures better collaboration among team members.
Track orders in transit to know the transparency in the distribution of products.
Improves employee productivity.
Helps employees to foster a healthy relationship between customers.
How can a sales tracking app improve sales processes?
Establish better customer relationships
With sufficient customer data that is being stored at the central system, you can understand your customers thoroughly. That means the sales representatives can understand the customer's pain points, challenges, wants needs, and interests from the customer profiles. Based on this information, sales representatives can provide them with personalized and authentic services that will be resulted in the endurance of the customer relationships.
Lower sales cost
With CRM software, you can manage business and operations costs more effectively. Automation of business tasks keeps accuracy and authenticity in every business process. Error-free business operations eliminate unwanted operational costs and increase cross-selling opportunities. A CRM also improves brand visibility by reducing deals closing time, improved efficiency, and uncovering referral business.
Centralized system of data management
Cloud-based sales tracking app provides a single location for storing all business information. This data is accessible for all employees, and they can make use of it during work times from any part of the world. The clarity in sales processes makes sales teams more efficient in dealing with customers and other business activities.
Route planning and tracking
Exploring the best territory for selling your products and services impacts business growth. Route management supports businesses plan and executes business routes based on market trends, customer engagement, location geography, and many more. With CRM, managers can allocate routes for the sales executives, or executives can update the route status instantly at the central system. Proper planning in sales routes can easily resolve issues related to unplanned downtime, delays in transit, and so on.
Sales tracking apps are the unified platforms for managing business activities for establishing a successful business journey. It provides you adequate support for your sales teams to build healthy relationships with customers. It helps you track the orders to understand the smoothness of the workflow. Overall a sales tracking app can assist you throughout the sales journey, with sufficient assistance to stay ahead of the competitors.