Request Demo
Drop us your details we will get back to you soon!
Address the sales gaps of the healthcare industry with customized sales CRM software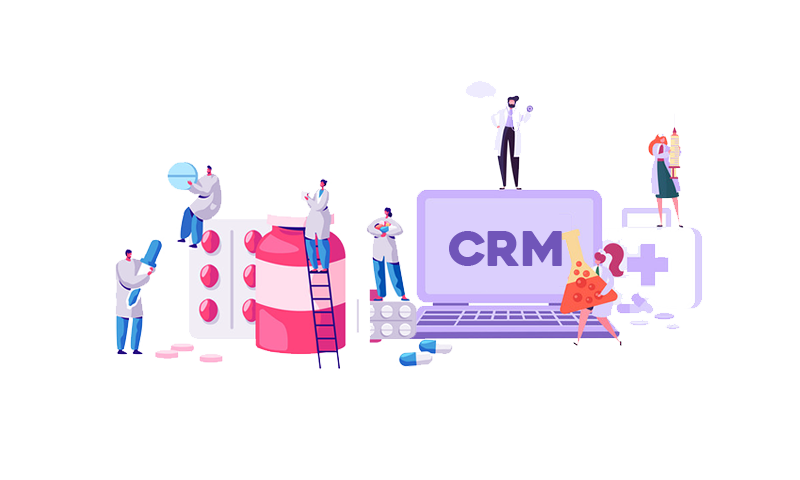 The Healthcare industry business needs to be executed with great attention as compared to any other business industry. This industry has to ensure that the products and services are being delivered on time with high quality. There are many challenges in the healthcare industry for organizing sales processes due to the high customer demands. Disorganized business operations, delays in product sale distributions, quality maintaining issues are some of the major challenges that affect credibility of an organization. In this case, it is essential to sustain customer relationships by providing a better experience. Implementing CRM software for the healthcare industry is the easy way to tackle these challenges effectively. Healthcare CRM software help medical organizations organize and systematize business transactions for giving the best customer experience. Its features make sure that all of the customer needs are being considered at the right time for the perfect execution of business with no sales gaps. Here we will discuss how healthcare CRM helps you address challenges in this industry?
Secured data management
Cloud-based centralized data management system can help sales executives to manage customers by storing the details centrally. Sales executives can assess these data to provide them with accurate services at the earliest. Providing genuine services to a needy person helps close more deals in less time.
Reminder notifications
CRM software for the healthcare industry is a versatile system that enables sales representatives to keep going on the right track. Healthcare CRM provides custom-made push notification features for the representatives. These notifications can keep the sales executives informed of scheduled follow-ups, visits, and other vital information.
Improved customer experience
Healthcare CRM software helps you treat customers by giving a satisfying experience by prioritizing their needs. With the help of the recorded customer information, sales representatives can meet consumer demands with personalized services. It will help you keep customers connected with your services always. It will foster long-lasting customer relationships that are also beneficial for filling the sales gap in the sales pipeline.
Instant communication and order management
It is necessary to maintain seamless communication for sustaining a business. Healthcare CRM software enables sales executives to make proper communication with the managers on the go. They can instantly capture and upload documents, X-rays, voice notes, and any other files to the database. The sales managers can access all these with instance and can start processing the orders to shorten the sales cycle. Also, if any defect is found on the products with QR code, the sales executives can scan and share the product details to the database to solve the issue with immediate effect.
Live location sharing
Location tracking is one of the most elementary features that help you maintain the sustainability of the sales cycle. Using the GPS location tracking facility, managers can track executive's sales activities. If sales executives need any help on the way, managers can smartly assist them in fixing it at the earliest.
Implementing CRM software for the healthcare industry can help you organize sales activities systematically for increasing sales in many ways. Managing orders with preferences can avoid delays in order processing and delivery of medical equipment or products. Data management facility ensures that customers are treated with the right solutions at the right time. All these will contribute to improved sales and productivity.