Request Demo
Drop us your details we will get back to you soon!
Go Paperless; Boost Your Business Operations And Productivity With Cloud Technology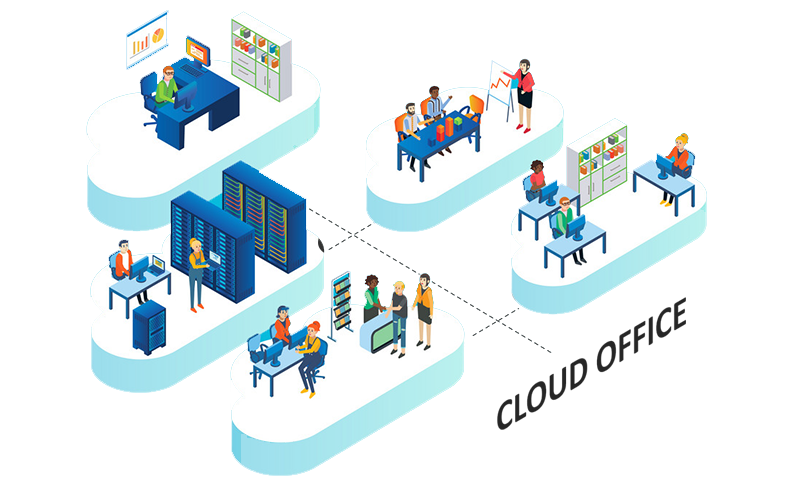 Digitalization can be seen everywhere, and go paperless is a trend these days. Business industries started to use the 'go paperless' strategy as it can benefit businesses in many ways. There are many technologies available in the market, among which cloud technology is the most popular one. It saves time, human efforts and effectively manages resources for scale-up businesses. The smart and wise utilization of cloud sales tracking CRM can bring more sales and productivity. Also, it improves the quality of business functions.
Cloud-based Saas solutions help businesses automate functions to improve productivity. It also supports employees in reducing their efforts with its features and techniques. Hence choosing an appropriate cloud-based sales tracking software is highly beneficial for you.
Advantages of using cloud-based technologies
Speeds Up Business Functions
Automation of business tasks completes most of the activities effectively with minimal intervention of human efforts. Cloud-based CRM software manages business functions timely, and that maintains the workflow steadily. It prevents unnecessary delays in coordinating business functions and helps teams collaborate on time to complete important business activities. Data management is another advantage of cloud-based technologies. It saves data in one place, and that can be assessable at any time. So, your employees are free from working on excel sheets and papers for collecting and managing customer and business data. All these features of business automation help you to speed up business functions and streamline businesses.
East to Retrieve
Cloud-based software ensures easy access to business documents and customer information. It is more important for you if your business involves field sales and activities. Cloud-based field force management app helps field executives to retrieve data whenever necessary. It will help them to deal with customers more effectively in real-time. Real-time access to data from anywhere increases the speed of task completion and helps to keep genuine relationship with customers.
Increased Security
Cloud-based sales tracking system keeps business data protected at the central database. Using this technology, you can securely share your business data and customer information across multiple platforms to complete business tasks effectively. Also, the users can avail data whenever required within a few clicks. Hence you can continue your work without any worry of losing important business data. Besides these, you can continue businesses without the fear of cyber threats and data misuse.
Increased Productivity
Cloud-based systems automate business tasks that include data management, order management, distribution management, and many more. Automation saves time, and you can use the time more productively. Your sales team members can use this time productively to focus on other significant business tasks. Automation of the business activities ensures that all business assignments are distributed equally, and the workflow is maintained flawlessly. This means of systematic and organized functioning of a business improve customer relationships and hence productivity. Besides these, automation enables you to coordinate business functions as error-free. Also, ensure that there is no duplication of the tasks, and all these have an effect on increased productivity.
Cost Effective
Business automation helps you reduce the usage of paperwork, documentation, and physical file management. Cloud technologies stores data at the central database, and it is sharable across multiple platforms at a time. You can update this database, and any changes will be saved at the central database instantly. It can cut down the unnecessary business cost of buying paper, ink, machinery, and many more.
Go paperless means a lot in business industries. With the help of effective cloud-based technology, you can reduce paperwork and document creations. It saves a lot of your time and reduces human interventions and efforts. Also, it helps your business organization to manage business functions accurate and systematized.