Request Demo
Drop us your details we will get back to you soon!
Five Problems that Sales Managers Want Sales CRM software to Solve!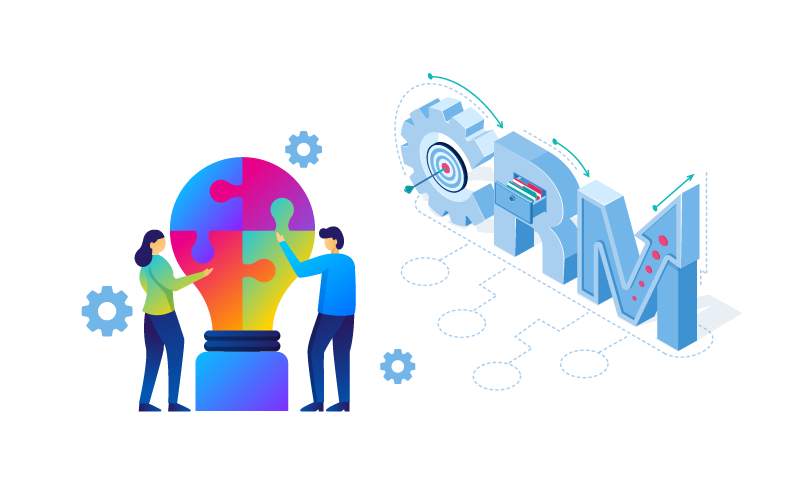 Business managers need to address various challenges to set forth the balanced state of a running business. Finding new customers, managing profits under pressure, staying ahead of the competitors, etc., are some of the main issues that they need to deal with every day. To overcome these kinds of stress and struggles, business managers can choose apt sales CRM software. CRM or customer relationship management is a crucial business tool that every business can adopt for better business management. With the best use of sales CRM software, whether a small venture, start-up, or an established enterprise, you can scale up sales velocity to the top level. Implementing sales management CRM software can bring so many benefits to your business. Here we describe five serious business problems that CRM can resolve for uplifting the sales and productivity of a business. Let's scroll down!
Messy and decentralized data
Businesses need to manage dozens of business information regularly which includes customer details, sales information, product details, and many more. It makes no sense if these data are hazardously organized and decentralized. Implementing an effective sales tracking CRM software centralizes your business data in a single location and makes it easy for you to find the exact data whenever needed.
Irregular workflow
Managing the workflow is a tedious task for managers as many factors affect coordination of the workflow. With sales tracking CRM solution, you can standardize the workflow that includes various business tasks and assignments. It allows managers to plan and assign business tasks in advance to the employees. It helps employees to prioritize the tasks for better business enhancement. It reduces confusion and task complexities, and that results in better business productivity.
Coordinating remote and field works
With the best use of sales CRM software, business managers can ensure an enhanced level of remote work productivity and field sales operations. You can track the field employees in real-time to check out the statuses of work in progress in the field. Also, you can support remote works by giving access to important business documents from anywhere at any time to sales executives. Sharing the cloud-based centralized database enhances team collaboration from distant locations and speeds up business productivity.
Disorganized customer communication
Implementing CRM is the best way to improve business communication with clients, customers, and leads efficiently. With CRM software, you can quickly interact with them by sending emails, messages, and calls from any location. It stores all customer information at the central location includes customer interaction history, shopping trends, and interests. Accessing these details in real-time helps sales executives to offer personalized services to improves sales and productivity. Hence sales tracking CRM strengthens communication in a business.
Lack of sales forecasting
Many businesses fail to forecast sales and business opportunities due to the lack of proper business tools. With CRM software, business managers can generate instant business reports and predict the future of business operations by analyzing past activities. It's a vital feature that supports business growth by helping to make accurate business decisions and creating business plans.
Understanding and finding solutions for these problems help businesses to establish a successful position in the corresponding industry. It is essential to understand the issues at the earliest and get a customizable solution to tackle-down the business problems. Get your customizable version now and resolves the problems as soon as possible for better productivity.