Request Demo
Drop us your details we will get back to you soon!
Why should businesses invest in sales CRM software in 2021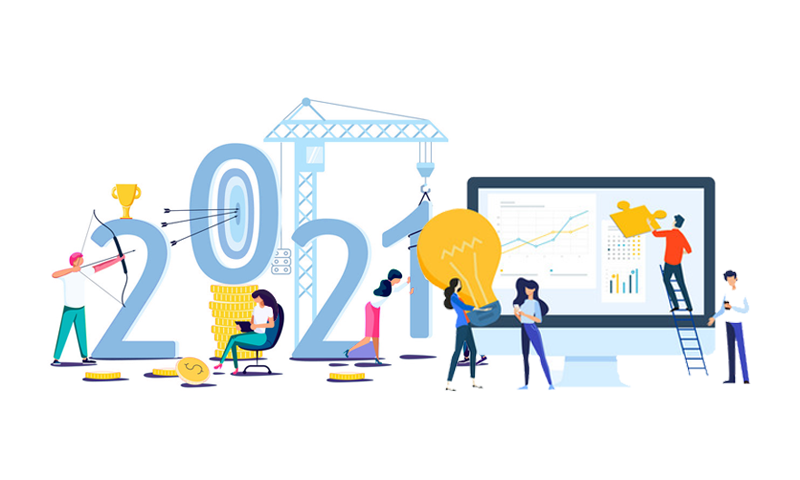 Sales CRM software is a trending business tool available in the market particularly with the pandemic affecting business activities. What made this software gain so much attention? The reason is its ability to streamline the business, irrespective of its size and organizational type. Sales CRM software is flexible and can fit in any business. Investing even a single penny for a business involves a lot of research practices and needs complete analysis. Most of the time, we may be skeptical about the product, but a thorough understanding of the functionalities clears it. It is the same in the case of sales CRM software.
Let's understand the functions of sales CRM software and why we need to invest in it. The information below will give you a full understanding of what makes sales CRM the best choice for your business.
Data Collection
An effective sales CRM is good at collecting and managing customer data systematically. Sales CRM software records customer data such as contact details, buying behavior, shopping interest, etc. Also, it records customer queries, complaints, feedbacks, etc., for future reference. A cloud-based CRM solution enables every team member to access all the data whenever needed. This feature will let you foster an authentic relationship with your customers for a long time. A satisfied customer is everything for a business, and the data management features of sales CRM enable you to give them the ultimate services.
Lead Management
Lead management is a crucial function of a business that must be performed systematically and organized manner. Identifying a lead at the earliest is the most fundamental step that can impact your business. The process of lead management involves five different stages such as lead capturing, lead tracking, lead qualification, lead distribution, and lead nurturing. A cloud-based CRM system can manage all of these, which will result in finding the most profitable lead. All lead data will be saved to the centralized database, which will help the sales teams to establish interactions at the earliest. Automated notifications, reminders, and follow-ups ensure that no leads or follow-ups are missed out. Once the lead is qualified, it will be assigned to the appropriate sales teams for making them sales-ready. This systematic management improves the turnover and increases the conversion rate.
Increase Sales
Analyzing the customer data will give you a clear picture of their needs and interests. With the help of this data, you can manage customers with personalized solutions to close more deals in a better way. Along with it, other features like live location tracking, order management, expense management, distribution management, feedback management, and many more can maximize sales and orders. The systematic management of sales procedures cuts down unwanted delays and also the manual works. Sales force automation promotes fast service without errors and helps to retain customer relationships.
Better Customer Experience
Customers always want better assistance and support whenever they needed. Serving the customer is a primary objective as there exist thousands of competitors around us. In this case, investing in sales CRM software is beneficial for you. Sales CRM is excellent in managing customer data in real-time, and also it tracks and updates information to the central database. It will be helpful for the support team to provide better care with maximum productivity. The centralized database records every communication between the customers for future references, which can be accessed at any time. So we can avoid repetitive communications over an issue or complaint and result in more efficient services within a stipulated time frame.
Generating Reports and Analysis
Reports are the significant part of a business on which the future builds. The sales CRM software can produce accurate sales reports and performance reports that allow the business leaders to make decisions. Analyzing the sales makes them implement plans to improve productivity, sales, and also overall performance. They can create more customer-friendly policies and employee-friendly work ambiance for better performances. With the help of performance reports, business leaders can analyze the sales activities and find the best performers.
When going through these functions, we learn that all these are mandatory functions that cannot be avoided. It not only manages the present life of a business but also gives future insights. It covers the entire cycle of a business maintaining a good quality of services. For sure, investment in sales CRM will not disappoint you. It is a valuable asset capable of systematizing your business for achieving success.