Request Demo
Drop us your details we will get back to you soon!
What is the role of CRM in the automobile industry ?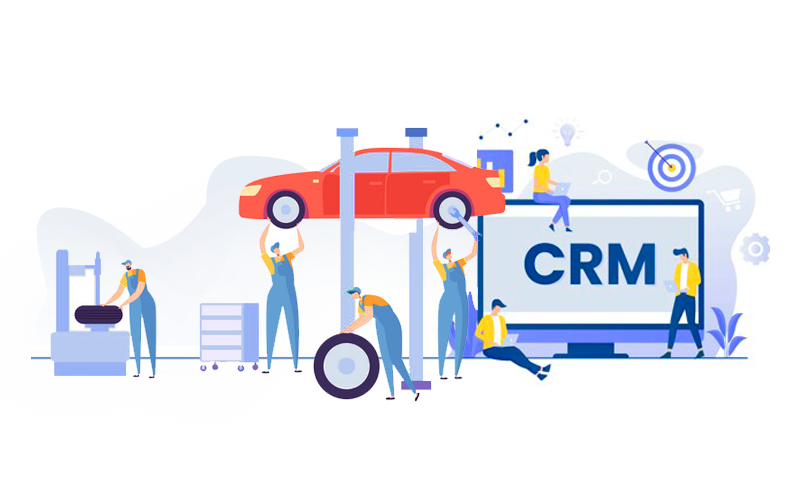 The automobile sector is a vast industry. All aspects of this industry, right from choosing a vehicle to post-sales services, cannot be operated without the proper process flow. This customer-focused sector should have to maintain a strong customer relationship management or CRM as it can increase productivity and organize the functionalities of a business. Nowadays, it has been observed that both dealers and manufacturers are trying hard to manage customer data seamlessly. Customer data management is an essential thing that should be practiced with utmost care as it is beneficial to the salesperson who details the product to the customers. Besides, the automobile industry can benefit from CRM in many other ways.
Some features are listed as follows;
Streamlined Lead Management
Lead management is an essential business activity. With the help of well-functioning sales management CRM software, businesses can operate different stages of sales effectively. CRM software identifies and captures the leads. The sales teams can then track the lead with the help of the collected information. CRM software is also good at categorizing leads such as cold, warm, and hot. This classification of leads always helps the business administrators to handle lead leakage, missed follow-ups, and fewer lead engagement situations effectively. Also, a proper lead management system can assist in scheduling appointments and meetings with clients whenever needed.
Contact Management
Sales tracking apps in the automobile industry collect and manage customer data such as buying behavior, purchase history, contact details, etc., through a single platform. This will be helpful for the sales executive when doing customer interactions and other important business actions. Not just that, the availability of collective information on a single platform enables executives to seamlessly and confidently pick up the interaction based on the summary of the last customer service.
Personalized Buying Experience
Automobile CRM solutions offer multiple customer data management features. This feature helps understand the need of the customer by tracking customer information that is consistently stored in the software. By analyzing the information we can offer customizable solutions for increasing sales and retaining customers. It also enables the executives to seamlessly upsell and cross-sell relevant products and services.
Time Management and Communication
Implementation of sales tracking app makes the sales procedures quick and error-free. As result, the sales executives can accomplish their activities within the stipulated time. Real-time access to customer data, order management, distribution, etc., enhances communication within the team and also between the dealers and manufacturers. The automobile industry is a vast business area that involves sales, services, and after-sale services. Sales management CRM solutions can manage all these divisions within a few clicks.
All these features of a sales management CRM software offer an excellent opportunity for sales automation in the automobile industry as these features organize business operations systematically. Thousands of users are highly satisfied with Factfokuz, an ideal CRM solution that seems to best in the industry with all these features. This CRM software can manage all of your sales activities and also resolve many issues related to sales and sales procedures.