Request Demo
Drop us your details we will get back to you soon!
CRM in BFSI sector - Challenges, Solution & Benefits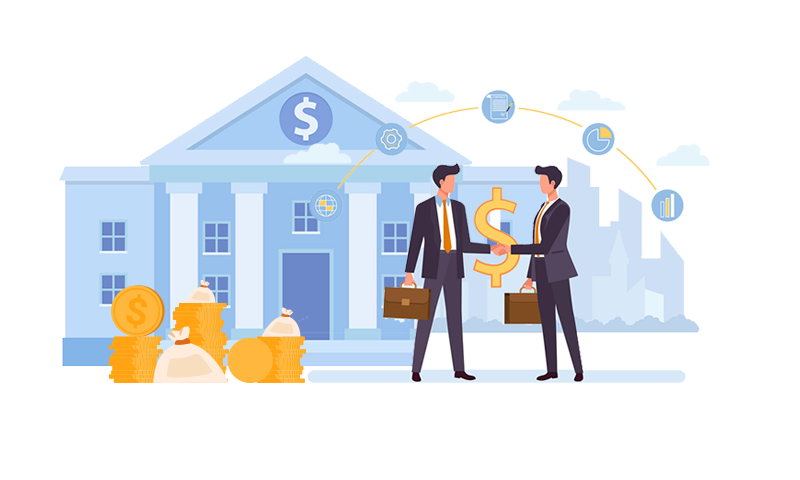 Like any other business, banking, financial service, and insurance sectors, also timely upgrade their services to enable more customer-centric approaches in businesses. They have started digitally transform the workspace and manage everything in one place using a unified CRM in the banking sector. It is designed to excellently organize sales activities, lead scoring, effective communication, and performance monitoring of employees. Upon unleashing the full power of banking CRM software, companies can face the toughest challenges with ease. Here we uncover the key benefits, challenges, and solutions of adopting a best CRM for banks.
Benefits of using CRM in banking sector
Better lead management:
Banking CRM software helps you reach out to the customers as soon as possible using its highly advanced features. It quickly captures leads and sends auto-notifications to them to stay with you. Later these leads will be assigned to the appropriate representative for completing lead management successfully.
Strengthen customer relationships:
CRM in banking sector identifies the customer needs by analyzing customer data thoroughly. Using this data, executives can retain the existing customers by offering them personalized services.
Enhanced employee productivity:
All advanced features of sales tracking CRM in banking sector help to streamline business processes across different departments. As a result, it can process accurate data and eliminate task duplication to improve the performance of employees.
More business opportunities:
CRM for banks enables managers to analyze customer data for understanding their needs and current marketing trends. With the help of analyzed data, the banking sector can introduce innovations to meet customer needs. Also, businesses can make improvements in the existing services to maintain the credibility of the organization.
Get insights into business activities:
Sales tracking CRM software generates instant reports that can be useful for analyzing business status. Hence, business leaders can find the flaws and growth in the entire business activities with an instance.
Challenges and solution for adopting CRM in banking sector
Data security and the integration with existing systems are the most emerged challenges while adopting CRM in banking sector. The banking industry is very sensitive to data and needs an extra level of security for data transfers. Cyber-attacks and malicious activities in the financial sector are comparatively higher than in any other industry. Modern cloud-based solutions that include Bankfokuz ensure complete protection for the data in the banking sector. Cloud-based sales CRM software stores data at the central database that can be assessable at any time. Also, it promotes secured data transfers across multiple channels for securely completing business tasks at the earliest.
Integration of new solutions to the existing IT infrastructure without system failure and data loss is another serious complication. Bankfokuz can help you solve this problem by seamlessly integrating the CRM system into your company's existing operational system.
Manage onboarding customers with existing ones alike is a tedious task for businesses, especially in the banking sector. CRM in banking helps the banking industry to elevate business functions as systematized for attracting more customers. Data security, on-time lead management, any time access to customer information and business reports keep banking fields alive in the market to make more business and sales. Never get delayed in implementing a suitable solution for your financial sector as it takes your business to the next level.