Request Demo
Drop us your details we will get back to you soon!
How CRM Systems Works in a Modern Retail Banking Sector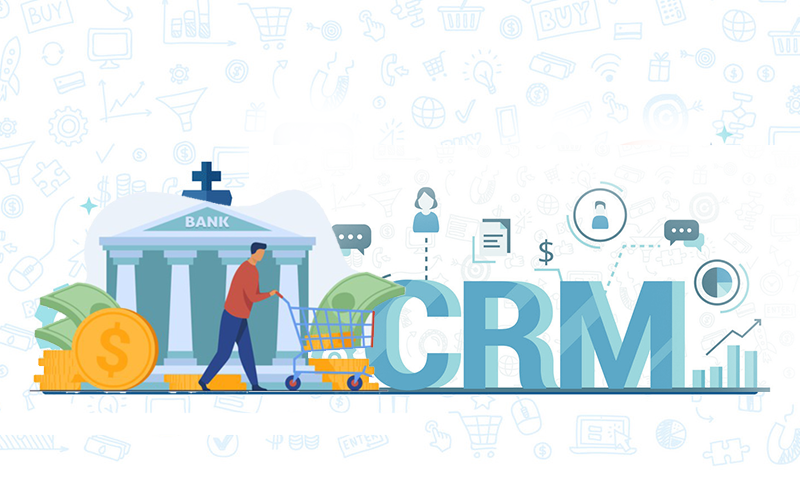 The sustainability of a banking sector depends on its ability to handle both customers and services with equal preference. In most cases, many of the banking industries fail to meet the demands of their customers as they are more concentrated on the other side, the products and services. Being a customer-oriented industry, banking fields must have to address the customer demands as well as the ongoing tight competition between the competitors alike. Is it possible to run these two side by side with equal preference? It will be possible by adopting the modern and customer-centric approach to services that is with the help of effective sales CRM software.
Customer Relationship Management or CRM software is a necessary business tool for any customer-focused industry. In the case of banks, it's an essential tool as it can help meet the sales targets as well as the customer expectations simultaneously. Excellent sales CRM software is loaded with many features that help you offer customizable services to customers. That is why a need for a good CRM solution comes into the banking sector.
The CRM system can maintain the workflow in a retail banking sector, and here describes how it works:
Capture customer data: Best CRM software records the customer interactions from the very beginning making that customer information and contact history accessible from anywhere at any time.
Provide appropriate information: Each customer interaction can be easily accessed by every authorized individual in the team. It will help identify the actual need of a customer. Besides, anytime access to these data help in getting refined analysis as comparing to the previous one.
Facilitates Marketing: CRM software helps to identify valuable customers and customer contacts through marketing pipeline segmentation. This practice allows banks to focus on outreach efforts.
Consistency in customer experience: It assists you in ensuring that customers are treated with the utmost care, and there is nothing left untouched.
Banking CRM software is a tailored solution that also facilitates identification of customer identity and cross-sell and up-sell the products. Based on the customer information and online profiles, we can introduce new products and services to the targeted audience.
Banking CRM is all about dealing with the customer's journey. With the collected information at the fingertips, banking CRMs offers personalized customer services as well as other sales processes. The access to the customer profile allows offering the products to the most profitable clients. Go for a good banking CRM solution that can bring revolutionary changes to your business atmosphere.