Request Demo
Drop us your details we will get back to you soon!
Boost sales and productivity using sales force automation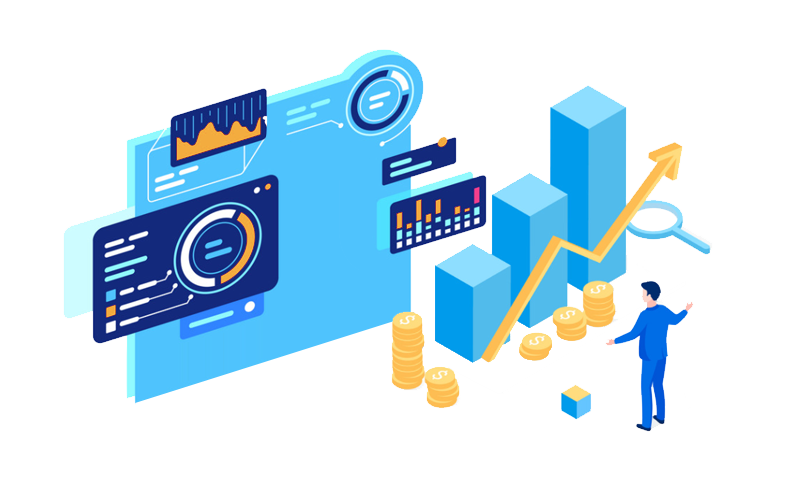 Sales force automation is the practice that helps organizations automate their business activities to yield more profits and manage sales funnels. Implementing this practice is highly beneficial for the companies as it optimizes the sales cycle for achieving business goals. It helps you manage your daily works properly for increasing productivity and forecast the sales funnel.
With the help of sales force automation software, you can reduce time consumed for managing businesses tasks as automation executes the entire sales process with ease. Online sales CRM software manages, monitors, and organizes sales processes at the right time for better business execution. It is a unified and customizable software solution and, using it you can manage every business activity through single screen. In this way, sales CRM software helps sales managers and field sales executives make better business decisions and enhance sales.
How CRM helps businesses to boost productivity
Track sales executives productivity
Sales tracking CRM software help business managers to understand the sales executives' productivity by tracking and connecting with them through GPS location. Once sales executives punch into the sales automation software, managers will get notifications in regular intervals about the location updates and sales statuses. Hence managers can communicate with executives if any urgent requirements need to be closed at the earliest.
Improved customer experience
Sales tracking CRM software helps businesses to establish enhanced relationships with customers through personalized services. Sales CRM software collects customer data in one place as organized, and that is accessible for all the employees for task completions. This collected data includes purchase history, buying behavior, social media presence, contact information, and many more. Based on these, you may get an idea about customer preferences and interests. As a result, you can create custom-made services for retaining customer relationships for a long.
Lower sales cost
Sales force automation enhances business productivity by automating certain business tasks such as order placement, data collection, route planning, and many more. It promotes digital data collection and also offers a single storage facility. In this way, your executives can be free from the tedious tasks of data collection and manual recording of data into excel sheets. It reduces repetitive tasks and also gives clarity and easy access to business data and customer information. Accuracy in business operations increases the reliability of operations and speeds ups business activities. As a result, you can control operational costs more effectively.
Sales management CRM software can take your business to the most advanced levels by systematizing business operations. An organized business can smartly address customer needs for increasing sales and productivity. Using automation features, sales CRM can help you bridge a strong customer relationship by offering personalized services. Also, it can help you process sales activities on time to maintain consistency in the level of customer satisfaction.