Request Demo
Drop us your details we will get back to you soon!
Best CRM practices to follow in 2021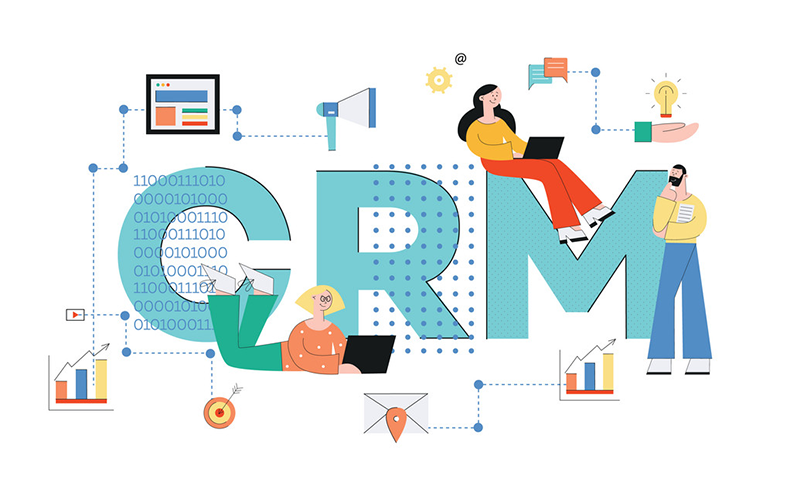 Sales management CRM software is a revolutionary innovation in the software market, and more companies have been realized the benefits of using CRM in the business field. Behind its popularity in the marketplace, it has unique features that all are capable of enhancing the credibility, productivity more than the revenue of a business. With the advent of this advanced technology, a business platform can meet success in systematizing and organizing its business.
Offering a seamless and most consistent customer experience is the key for companies to flourish. A sales tracking application can best work on this matter providing the exact solutions on time. So it is inevitable to have a unified CRM solution that is feature-rich as well as cost-effective for your business.
An excellent CRM solution should be enlarged with some CRM best practices as there is a need to offer your CRM solutions as dynamic and good to use in condition. Here are the 7 best CRM practices to follow in 2021.
7 Best CRM Practices to Follow in 2021
01. Speed Up Tedious Tasks and Improve Work Efficiency
Technologies are meant for reducing the tedious tasks of human beings. Technology-driven sales CRM solutions are good at empowering the teams and creating a healthy work atmosphere. A sales management CRM records product detail, contact information, send notifications and reminders for scheduling meetings, etc. This helps the sales teams to reduce their workload. Also, the facilities like activity management and order management reduce the manual works of sales executives. As result, they get more time to spend on other works.
02. Look for More Opportunities
Organizing and systematizing sales activities with a sales tracking app opens more opportunities for the business sector. It maximizes the performance of your organization with up-sell and cross-sells opportunities. It can bring out more customers and also retain the customer relationship. An increase in sales and production produces more marketing opportunities.
03. mplement the best Customer Data Management Practises
Customer satisfaction is the key, and CRM can offer the best customer service through sales force automation. Using the techniques, sales CRMs offer a feasible customer experience. CRM provides access to customer information such as purchase history, product details, and customers' buying behavior, etc. to make client interactions as better as possible. Access to this information can also enable providing personalized services to retain valuable customers in the future.
04. Adopt with the Changes
Changes are happening everywhere and in everything, especially in the business sector. In business, changes are rapid, and we need to adapt to changes. So remember to move with flexible thoughts and be open when you approach the evolutionary changes in the business sector. This entire means that you need to go for customizable and scalable software in your businesses to flourish and extend. Sales CRM software is the best option. You can go for it to compact with changes as it offers customizable solutions for your business problems.
05. User-Friendly Interface
Another best CRM practice for 2021 is to adopt a user-friendly interface in the CRM software. User-friendly software is capable of creating a confident working atmosphere within the office space and also among its users. Salesfokuz is excellent CRM software that is having an exclusive user-friendly interface and one of the best benefits of using this software is that neither sales managers nor sales executives need any technical knowledge to operate the software. You can simply handle this sales CRM software just like using social media platforms.
06. Effective Improvements through Insightful Reports
Performance evaluation is an inevitable task that should be measured within regular intervals with utmost care. By measuring performances, we can understand the running status, profits, flaws, and the areas needed to be improved in a business. Sales CRM generates reports such as sales performances and real-time sales reports for tracking the business as well as the executive's performances from time to time for further analysis.
07. Enhance Customer Experience
Customer satisfaction is the key to the growth of a business. Providing an accurate customer experience is another best CRM practice. Sales CRMs like Salesfokuz is loaded with multiple features that enable businesses to addresses the needy customer with exact service. Also, it provides after-sales services and on-time customer assistance with accurate solutions. It is a fact that customers are expecting consistency in the services offered by the brands. Live chat sessions, enriched customer data management, providing anytime access to customer data to all the departments, recording customer interactions, and feedbacks, etc., enables the team to provide the best customer experience and Salesfokuz is packed with all these amazing features.
Sales management CRM solutions are enriched with a lot of features that all are meant to retain customer relationships and to extend adequate services or products. So it is important to use the best CRM solution to implement best CRM practices. Following CRM practices can provide you with a top-notch customer experience that can help you grow your business efficiently.