Request Demo
Drop us your details we will get back to you soon!
Advantages That Distribution Management Software Brings To Small Businesses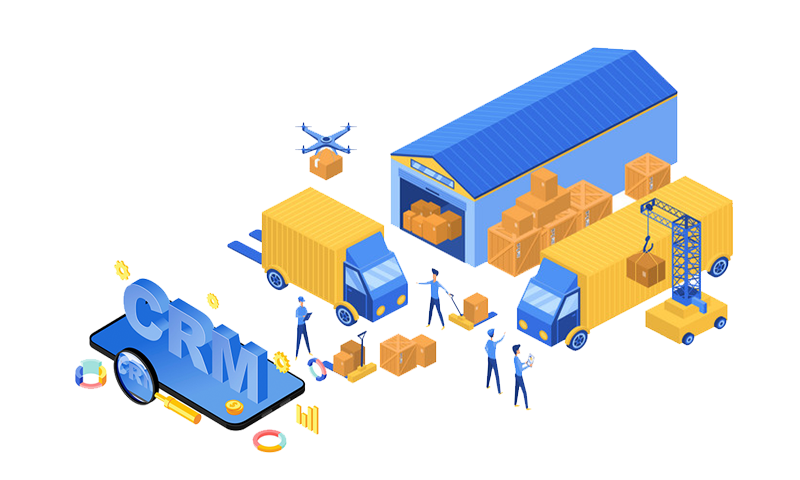 Many small and medium businesses have adapted to distribution management software as the primary business management tool for organizing their business functions. There are multiple reasons behind this smart and wise decision. Nowadays, distribution management system or field sales management software has become user-friendly and more affordable to use. A field sales management system helps start-ups and small businesses to manage orders on time. Also, it helps manage lead tracking and follow-up activities with accuracy and consistency. Another advantage of field sales CRM software is the availability of customized solutions according to your requirements. With the help of this software, you can complete customer-related tasks with immediate effect. All these will help you make sure that your business develops successfully and, you can keep move on without any distractions.
Hence deploying field sales CRM software is highly beneficial for your business industry. It can support your business entirely and brings more advantages to your small and medium businesses in various ways. Want to hear more about field sales management software? Here we go!
Advanced features of distribution manage software
Order management:
Best CRM for field sales automates order management and helps sales executives instantly place orders through their mobile devices. It will get updated to the web dashboard so the managers can immediately perform distribution processes free from errors and delays.
Stock management:
Distribution management software can help you maintain the stock inflow steadily to ensure the smooth and regular workflow of the business. Be it manufacturing, selling or restocking, all of these activities can be seamlessly managed across multiple dealers and distributors.
Customer relationship:
Field sales CRM software tracks customer preferences by analyzing the collected data and helps offer personalized services to maintain customer relationships.
Attendance tracking:
With this feature, the sales executives can mark their attendance on the go. Also, the managers can track and connect with them in regular intervals for monitoring the field business activities.
Expense management:
You can keep the financial dealing's transparency using this feature. Executives van upload receipts of their on-duty expenses to the database, making it easy for the managers to analyze and act.
Top Benefits
Improved productivity
One of the key functions of field sales tracking software is automation. By implementing distribution management software, you can automate business functions such as production, order, and distribution management. In this way, you will get automated notifications of business activities and hence save more time. So, small-scale businesses can invest more time in other essential business activities. Apart from this, you can help employees eliminate human errors and efforts by automating business tasks. Also, business automation reduces manual data management and repeated file creations. All these will result in improved efficiency and productivity.
Enhanced data accessibility
Data centralization is also has a great impact on small-scale businesses. The systematic management of data can scale up business functions and hence sales and productivity. The cloud-based field sales tracking app stores data at the central database, and it can bring increased transparency and clarity of business processes. Business data is accessible anytime from anywhere, so you can process business transactions without any delay. Apart from these, access to customer data can give you an account of their preferences and choices. Hence you can offer personalized services to retain customer relationships.
Improved targets
Achieving the target is one of the biggest challenges for small businesses. Delay in meeting targets severely affects earning more revenues and profits. A powerful field sales tracking system can overcome this issue by managing targets on time with target management feature. The managers can allocate targets to the right employee and can track their performances. Hence with sales tracking CRM software, you will be able to meet improved targets.
A perfect field sales management CRM software can help you scale up business functionalities to increase sales and productivity. Its features like location tracking, order management, stock management, expense management, and many more form an organized shape to a business.