Request Demo
Drop us your details we will get back to you soon!
Benefits Of Integrating Facebook Leads To Your Sales CRM Software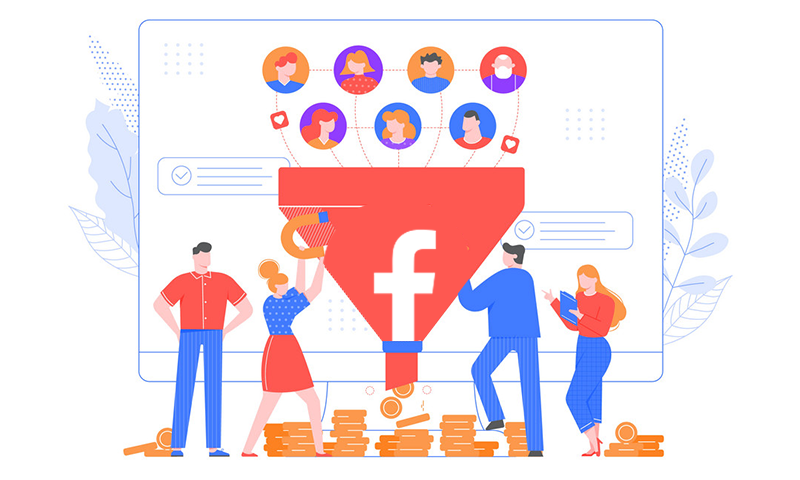 Sales management CRM solutions have now become a trendy business tool to optimize sales and sales procedures. Sales CRM software offers a wide variety of services to increase the efficiency of your sales teams. CRM software is flexible to adapt according to marketing trends. On the other hand, businesses depend on various social media platforms for reaching out to the most profitable customers. There are plenty of social media platforms, among which Facebook is the most popular one that always stands ahead in the marketing trends. Facebook ads are a widely accepted business tool that can generate leads for a business.
In this case, integrating Facebook with sales CRM software is highly beneficial for your business. Both Facebook and sales CRM software function differently. But in business, integration of these two is highly effective. CRM solutions work based on collected customer data, and Facebook also stands on top of dealing with customer data. By integrating Facebook with sales management CRM software, there is no chance to miss out on any profitable leads. Also, it can help us compete with competitors and can stay relevant. Besides, there are many benefits identified with the process of integration.
Benefits of Using Integrated System
Reduces Manual Works:
By integrating Facebook with your CRM solution, you can manage and access all the leads at one portal in real time. There is no need to download and save lead details as files or spreadsheets as they will get automatically exported to your sales CRM system.
Increases Lead Conversion Rate:
Once you receive the lead's interest, you can easily respond to their interests using the accurate data exported in the sales tracking app. With the available data in the central database, you can personalize services for them. This type of prompt communication helps you to improve the lead conversion rate.
Time Management:
Once you integrate Facebook into the sales tracking CRM, the administrators can use this software's lead management feature for better lead conversion processes. The sales managers can distribute, track and nurture leads and if needed can offer personalized assistance. Systematic follow-up activities reduce time lags and improved productivity. Automated lead data management also saves a lot of time, and you can invest it in other activities.
Immediate Actions:
As the lead data automatically gets exported to your system, it quickly sends auto-responses to the leads, welcoming them without any manual effort. Quick and effective responses will make the leads impressed with your product and services. So that they will consider you as the first option in the future too.
Sales CRM software helps businesses to manage and organize their businesses most effectively. Using a Sales CRM integrated with Facebook allows you to manage various leads at a time without complications. You can quickly contact the lead for nurturing them before they get cold. Also, it ensures that the leads generated through Facebook are getting regular attention so that we don't miss any profitable leads. Go for Facebook-integrated sales CRM solutions and be a pro in your business.