Request Demo
Drop us your details we will get back to you soon!
Aim to Sustainable Business Growth with a Sales Performance Management Tool!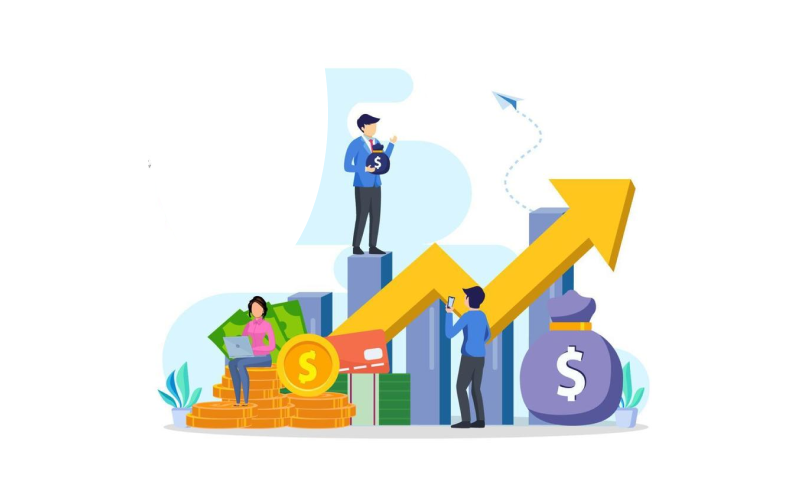 The best option for the systematic management of your enterprise's sales performance is to straightway deploy a well-tailored sales performance management tool. By sticking with a data-driven approach, the SPM tool shall help you perform instant planning and analysis, handling of sales employees' work performance and sales performance. As the sales operations can be constantly tracked and studied from the start till the end, you will see the best business results.
It is quite a hustle to land the best SPM tool as our current market is fully loaded with tons of vendors selling a vast variety of SPM tools. Our discussion is about understanding the skill of sales performance management tools in upgrading the sales velocity along with the other amazing benefits.
Before you finalize and start with your preferred sales management tool, it is crucial to learn more about sales management software, its benefits, and the strategies it adopts for scaling up. Let's carry on evaluating all of it!
hat is Sales Performance Management Software, in Simple Words?
A well-aligned software used for streamlining sales operations and workforce support. The software immensely helps the sales managers to encourage sales teams with immense support throughout the sales activity management. The entire sales operations will be tracked and studied periodically to obtain the best results.
How to Scale Up With the Strategies of Sales Performance Management Software?
If you intend to grow your business and aim at scaling up the entire business growth and expansion, it's high time that you install a smart sales performance management tool. Have a glance at the reasons listed below!
Best monitoring of activities in the sales pipeline.
Uses completely data-driven strategies.
Improvement in sales and productivity.
Regular tracking of sales performance of employees
Insightful Monitoring of Sales Pipeline
Your sales pipeline can be easily monitored and studied with the support of a sales performance management tool. And, the software gathers leads and prepares them to be sales-ready with its hassle-free lead management strategies. It will positively impact your operations for lead conversions.
Data-Driven Approach for Operations
It is most common to observe the sales data and lead information getting managed through different business channels of an enterprise. If you do not have a centralized portal for storing all these important data, there's a high chance that you end up losing critical information. Added to that, you will also incur delays in taking important decisions and unsuccessful sales coordination. It is where you need a sales performance management tool. The software features allow you to store and access essential data through a centralized portal no matter where they are or which time zone they are operating in.
Better Sales Productivity
Your sales teams must stay productive throughout to sweep great success in your organization. Maintaining consistency in the productivity factor of your sales teams is never easy. It is quite normal to observe a lack of productivity at certain times as your sales employees handle a variety of tasks on an everyday basis. Upon implementing insightful sales tracking software, you will see that recurring tasks are automated, and the sales information gets digitized. You can also set alerts, reminders, and notifications as per the requirements. These amazing features shall help your sales teams to stay motivated.
Regular Tracking of Employees' Work Performance & Sales Performance
By installing a smart sales performance management tool, you can effortlessly track down the location status of your field employees. For this, all you have to do is sync your mobile app with the web dashboard through a digitized central database. It will help you study the location details and updates of employees working at distant locations by choosing to work from your selected workspace.
You can easily scale up your sales and business growth by implementing well-polished sales tracking software. It will support your employees to run the operations most effortlessly and punctually. And you will not leave any loopholes for losing sales opportunities. In the sales pipeline, the operations will remain well-streamlined, leading to securing brand-new opportunities for sales. Begin your journey with a smart sales performance management tool today!