Request Demo
Drop us your details we will get back to you soon!
Address common challenges faced by your business with the best sales tracking software.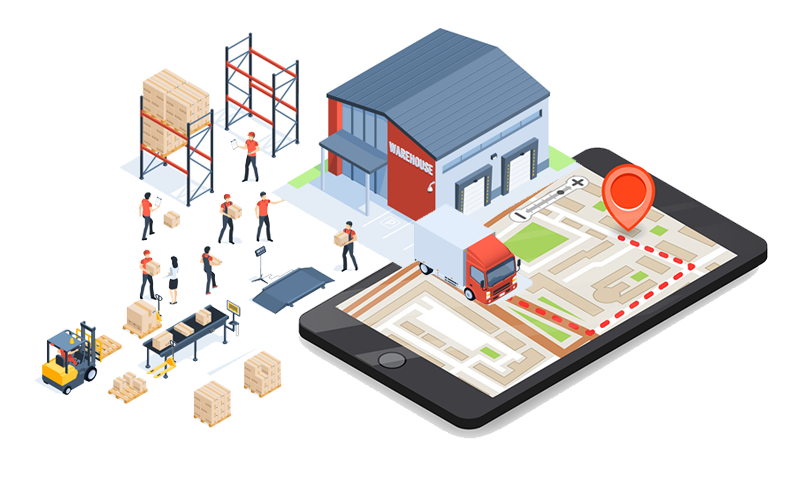 Managing sales in any business organization is a complex task, as it requires constant research and high responsibility for organizing sales operations. While executing business performance, you have to face many challenges and difficulties. It may be from the side of managing executives, arranging sales operations systematically, or even from the side of your customers. Whatever it is, you are solely responsible for making your business move on to the right path without any hindrances. Early identification of distracted sales pipeline, the slowdown in sales operations, and lack of employee management are some of the main reasons that affect the entire performance of a business organization. First of all, you need to know how to face these challenges effectively, and then you need to implement a suitable business strategy to stay alongside competitors. Implementation of sales tracking software is an effective solution for systematizing business operations in your sales cycle against all the challenges.
Here you get an opportunity to know the common challenges in the business industry followed by describing the effectiveness of sales tracking software rectifying the challenges.
Disorganized Inventory management
Many businesses lack proper tools for keeping track of stock and inventory, and it is one of the main challenges that underline the slowdown in the sales pipeline. Stock and inventory play an important role in systematizing productivity, movements of goods, and in-time delivery of the products. Unorganized stock management causes unnecessary problems to the production and distribution departments.
Inefficiency in managing customer demands
The digitalization of market space had already made revolutionary changes in consumer behavior. Customers demand streamlined product delivery, and businesses often fail to meet their expectations due to the unavailability of appropriate business tools. Customer behavior can be changed at any time, and you need to be vigilant in catching up with trends and traits to be competitive at all times.
Inability to address increased competition in the market
The market expands daily, and there are thousands of brands available for each product and service with multiple features and functionalities. To be competitive in the corresponding market space is challenging. Lack of team collaboration, disorganized sales team management, and failure in tracking sales are equally responsible for the failure in maintaining stability in the market.
Unwanted delays in distribution management
The lack of coherence in order management and product distribution affect the entire growth of a business. Delayed product delivery decreases customer satisfaction that directly affects business development.
How to address challenges in businesses operations with effective sales management CRM software?
The sales tracking app's stock and inventory management feature tracks the inflow and outflow of stocks and updates the statuses to the central system in real-time so the sales managers can control stock management at the right moment.
Sales management CRM stores customer detail at the central database, which can be retrievable at anytime from anywhere. This feature assists sales executives as they can manipulate data and design personalized services for valuable customers on their demand.
Sales management software manages sales activities and produces accurate sales reports making sure that the sales pipeline works better. If found any hindrances in the sales cycle, the sales managers can resolve them at the earliest.
Sales tracking software help sales executives to collaborate instantly on sales projects and manage time, eliminating delays, errors, and task duplication.
It helps executives manage new orders alongside maintaining older ones while on the go and updates sales managers for further order processing and approvals.
These are the best advantages that help address challenges in the business industry for attaining success. Besides these, effective sales tracking software like Salesfokuz can act as a virtual office for managing any difficult situations, including this pandemic time. It supports remote sales connecting sales executives and managers at a centralized location linking web applications and mobile CRM software. Drive more sales addressing challenges and face the current market trends with Salesfokuz!