Request Demo
Drop us your details we will get back to you soon!
A Path to Success & Growth; Exploring FMCG Sales App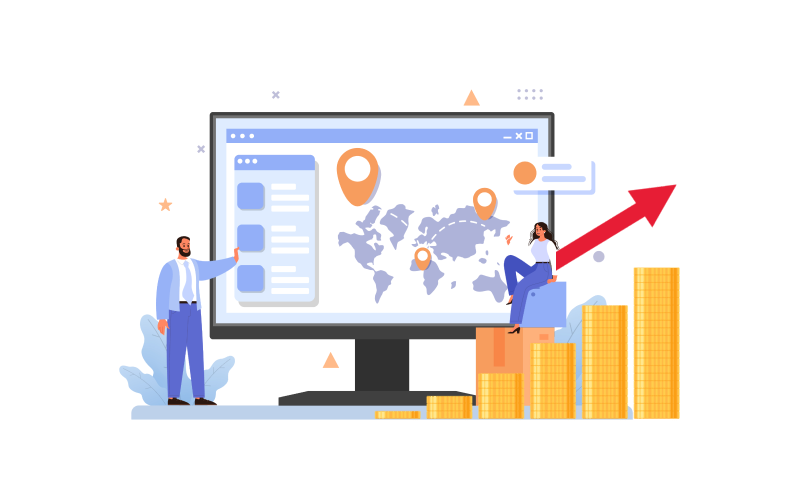 Would you like to upgrade your FMCG business and its sales? Don't think twice! For-profit maximization and sales strategy revolution, there's no better tool than the FMCG sales tracking app. With the cutting-edge technology of this tool, you will be able to improve your productivity levels along with enhancing your sales performance. Let's now take a look at the power of the FMCG sales app in bagging amazing results!
Streamlined Order Dealings
You can now forget about the never-ending manual processing of orders and tedious paperwork. By seeking the help of FMCG sales tracking software, your employees get to easily create orders by following order management features while they are already on the field. This way, the order dealings get simplified. Added to that, you will see improved levels of customer satisfaction, fewer errors, and swift processing of orders.
Instant Management & Tracking of Inventory
There's no need to get anxious about low stock now! FMCG sales tracking software is of great help in dealing with stock. Because you will be receiving on-time and instant updates on the inventory, providing you with clear visibility about the current stock levels. Thereby, you will never have to deal with the low stock crisis as it helps you better inventory planning as per the demands.
Smart Analysis of Sales
Make your decisions based on a data-driven approach! If you have a smart and advanced FMCG sales management tool, you will get accurate insights into customer behavior, market trends, and sales performance. It is possible through different methods, and the best-suited feature out of it all is automated business reports and easy sales data access. Upon having real-time data access about customers, you will recognize the sales opportunities instantly to bring the best impact.
Optimized Routes for Distant Operations
You can now save your fuel expenses as well as your precious time! The feature of route optimization present in the FMCG sales app will help you filter out the best sales routes as you pay your daily sales visits. As you reduce your travel time and increase your client visits, you will end up with more sales and profits.
Better Customer Relations & Management
Build the best client relations! The interesting features available in the FMCG sales app give you the power to watch and monitor the purchase history and preferences of your clients along with their interactions. This precious data shall support your sales team in bringing well-tailored, personalized solutions, thereby improving customer loyalty.
Easy Accessibility
Encourage and support your sales executives when they are working in the field! You can easily handle FMCG sales management software as it can be accessed from a variety of devices, including tablets, mobile phones, etc. This way, your field reps can easily use this tool to view sales data along with conducting sales activities from anywhere, anytime!
Let's get your FMCG business sales skyrocketing. Take that initial step now! Welcome your most-suited FMCG sales app to ensure better customer satisfaction, profitability, and efficiency. Start your success journey now to revolutionize your sales strategies by signing up for an advanced and we'll designed sales management tool.