Request Demo
Drop us your details we will get back to you soon!
4 reasons that makes CRM system as the most valuable asset of your business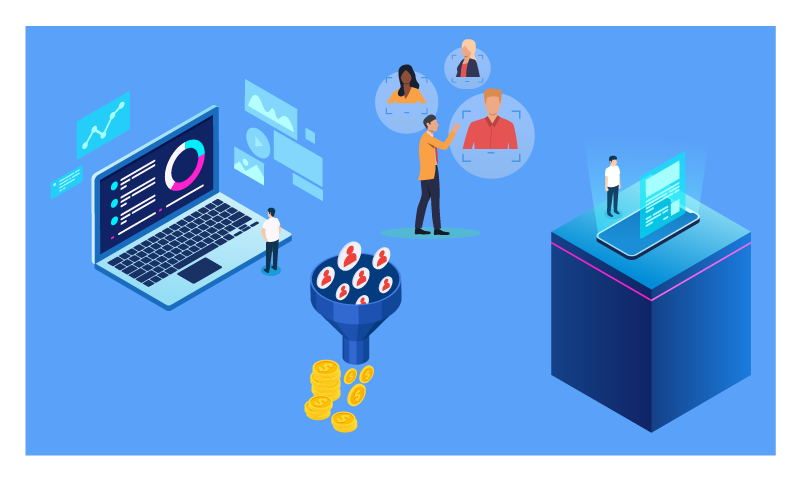 What is the most important asset of a business organization? For someone, it may be the location, the capital investments, and some others prefer their brand, trademark, employees, products, or many more. The concept of asset may vary from people to people and business to business. But, all of these only aim to one thing; that is getting more customers. Yes, customers are the most important thing of a business as they are the driving force of businesses to success. Anything that helps to increase the number of satisfied customers is an asset for a business. Here comes the benefit of using CRM software, and you can thoroughly understand what makes CRM a valuable asset.
CRM software helps businesses to maintain strong and valid relationships with customers. Employee monitoring software offers opportunities to analyze and manage customer profiles thoroughly for improved sales and productivity. Spreadsheets are outdated nowadays, and businesses started to depend on CRM systems. It allows you to keep a good overview of the customers at the central database, which is accessible for all employees at all times. Here are the four reasons that make CRM solutions a valuable asset for a business organization.
CRM manages leads and ensures fast conversion
CRM software helps businesses to manage leads and customer information in a single location. Captures leads instantly from online, offline, and third-party websites and exports them to a unified location for easy management. Collecting and managing leads are the fundamental tasks of a business, and CRM software is a successful business partner you can opt for completing lead management system perfectly. Fast conversion of a lead brings more business opportunities, and it's a chance to grow tremendously in the market.
CRM tracks all sales and manages customer profiles
Sales CRM software tracks all sales activities in real-time that ensure improved sales and business opportunities. You can monitor orders, track distribution and manage inventory, collaborating with sales teams using web-based software and mobile-based dashboard. Sales managers can assign tasks, activities using a web dashboard, and sales executives can mark task statuses using a mobile CRM solution. CRM systems are also vigilant in managing customer profiles organized and systematized at a centralized database. A well-functioning business tool that manages sales and customers with equal preferences can bring more opportunities to your organization. Hence, CRM can be considered a valuable asset for your organization.
CRM reveals more possibilities to grow
CRM-generated reports help business managers to identify all possibilities of growth, understand the sales functions, and rectify bottlenecks in the sales pipeline. Instant and automated business reports help sales managers to make decisions for expanding the business regime by streamlining the sales activities. Instant business reports help business organizations to fasten business processes, and quick and fair activities from the business side can achieve more satisfied customers.
CRM provides sales automation
Business functions need to be performed with quick and reasonable actions, and then only it can reach more valid and potential customers. Sales tracking apps support businesses with their automation features to reduce manual efforts and unwanted efforts that employees invest in business activities. Automation speeds up sales activities and empowers employees with the greatest support.
The ultimate aim of these features is to streamline sales functions and achieve business growth. CRM cut shorts manual efforts, saves time, and improves the efficiency of your sales teams to reach business goals as fast as possible. Hence, it is evident that CRM is a valuable asset for every business organization that drives more sales, improves customer relationships, and brings more opportunities.