Request Demo
Drop us your details we will get back to you soon!
3 Key Sales Challenges Solved with Sales Management Tool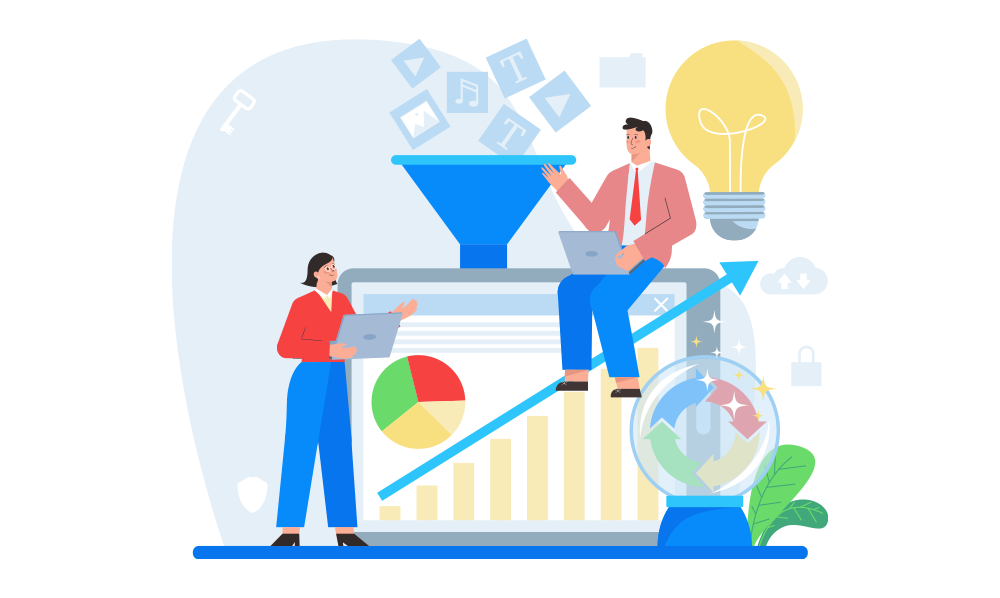 Is your business have much more sales opportunities and tremendous developments? Of course, you have to confront sales challenges. Do you know why? When a business grows and sales volume increases, the complexities, and responsibilities also become bigger. A customer's mind is not constant always, it can be changed at any time. As result, you may experience a sudden loss of potential leads. So, what can you do for the seamless continuation of your business? It's simple, prepare yourself to face the challenges in the best possible way. Encouraging sales professionals, tracking sales activities, and analyzing business insights are some of the effective ways you can depend on for the effective tackling of sales challenges. No more worries, getting the best sales management tool is the right option for a seamless sales experience.
The best sales tracking software helps you in many ways to increase productivity, conquer more marketplaces, and continue your sales journey by beating down the challenges. Here we will discuss what the main challenges are while your business grows and how powerful the sales management tool is to resolve the challenges for the smooth running of your business.
3 key sales challenges in sales management and effective solutions!
Lack of instant access to sales data for customer handling
Sales management needs updated data for any sales process management, and your ineffectiveness in managing data causes big challenges for your business. Your client interaction may get affected, follow-up activities get delayed, and even your sales force can't coordinate sales processes due to the lack of information.
With sales tracking software, you can effectively collect and manage sales and customer data at a single portal. It is portable and accessible at any time, hence you can streamline client interactions and always be updated on the new changes in business details. Concerning customer information, you can personalize services for the customers that will be resulted in improvements in sales and productivity.
Inability to keep sales force motivated
Sales executives are the face of potential opportunities, and they have to be well-treated by the sales managing body. Your inability to provide them with ample tools, a better platform for effective collaboration, and support for their physical and mental health, you don't deserve a better outcome from their end.
Let's treat them well with an effective sales management tool, then they can support you to defeat the challenges in the best effective ways. For keeping them motivated, you can automate tedious tasks such as data collection and documentation of customer information. Access to information increases the speed of activities. Another way of keeping them motivated is the reward system. You can plan sales targets, assign targets and track the statuses in real time. Provide the best performers with the best rewards, and then you can keep your employees encouraged, and they can be the energy house to beat the challenges with their work potential.
Unable to track daily sales and performance
Sales management is a chain of actions, and each needs to be performed at the right times. For eg. When you receive an order, you have to keep a time pace in the distribution and delivery processes. Any delays in finding executives or delayed distribution may destroy the bond between the customers and affect the growth of your business.
With effective sales management software, you can track sales activities that ensure there are no lags, mistakes, or misinterpretations. If you find something went wrong, you can coordinate with your sales force immediately for better handling of sales management. Your constant monitoring prevents unwanted mishaps, and thereby you can face the challenges.
A sales management tool is a powerful option to streamline your sales activities. It helps you systematize sales activities, monitor employee performance, and achieve targets in real time. This, in turn, ensures seamless sales movements and enhanced productivity. A systematic approach to the sales cycle makes you enough confident to approach challenges in sales cycle management, thereby improving productivity.